Woo-Hoo ! ! ! ! !
After 21 months of frustration with getting a building permit, (don't ask...grrr...) footers are dug, and poured... [8D]
Floor pour scheduled this week, followed by a 4-week cure before steel erection can begin... [8D]
Having issues getting photobucket to load pics, but I did finally get one of the footer dig loaded...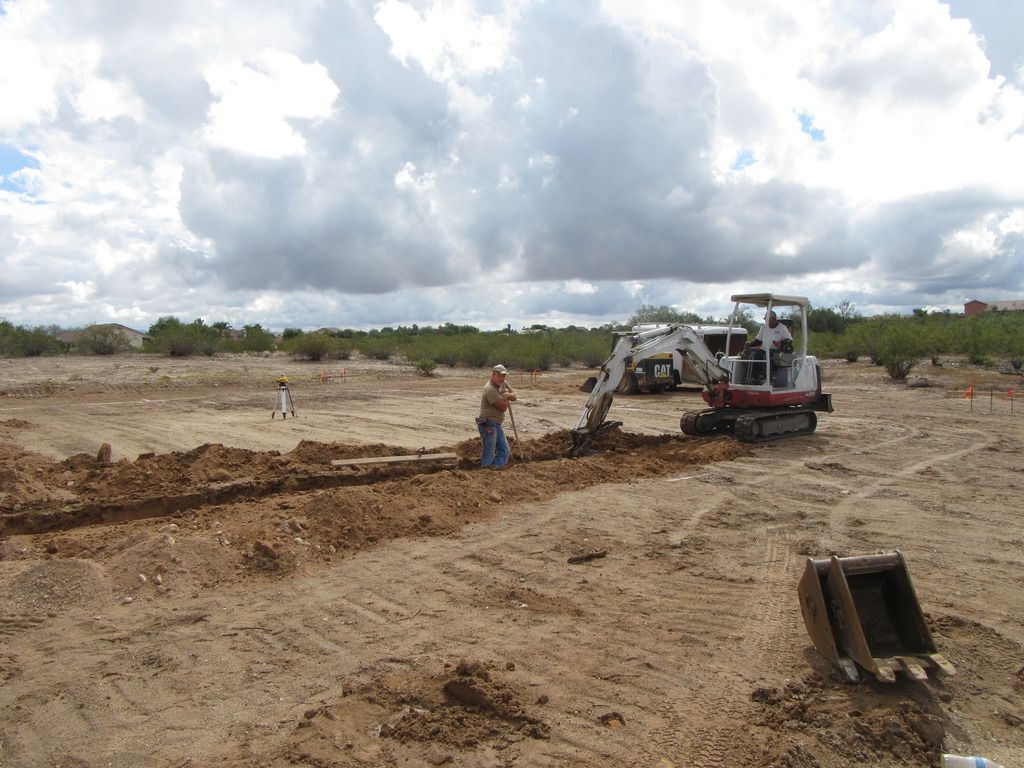 WooHoo, Think I may have one of the footer pour and 1st course of block started...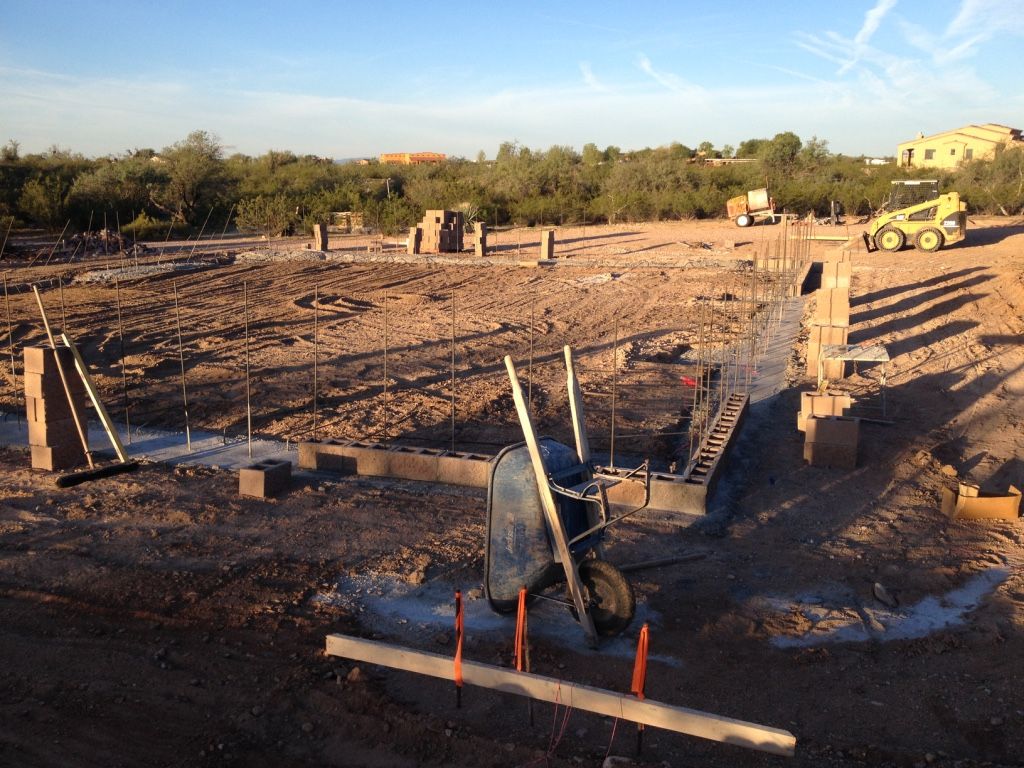 Block will be bond-beamed, then used as the form for the footer pour, then the wainscotting of Splitface SMU will continue up to a height of 5 ft, with the metal exterior wall sitting atop the wainscot @ approx 12 ft to the eave... [8D]
Building is 50Wx60L, with 17ft eaves, one 14x14 door for RV/boats, etc. two 16Wx10H doors for "normal" vehicles, and one 16Wx12H for "just incase" height needs (ala a PU with a camper, or a boat with a "T-Top", etc. (ALL dimensions in feet)
At the moment there will be NO lighting, nor running water to the building. After spending nearly $25K on legal and engineering fees in order to get the damned permit, Am going to need to see where the budget is when the base building is up, before adding any of those niceties... [
]