Just returned from a little over a month of Jeeping and motorcycling the Rockies of Colorado, including a week of volunteering with the San Juan Historical Society in Silverton, CO on some Steam Train related projects.
Weather was fabulous, and we enjoyed the company of family & friends for much of the time.
If I can figure out how to post pics, will add a few.
Okay... Here's a few from this year. Colorado had near-record low amounts of snow pack this past winter, allowing us to get to places, including many above 13,000 ft, that we had never seen in the previous 25-plus years of Jeeping this area...[8D]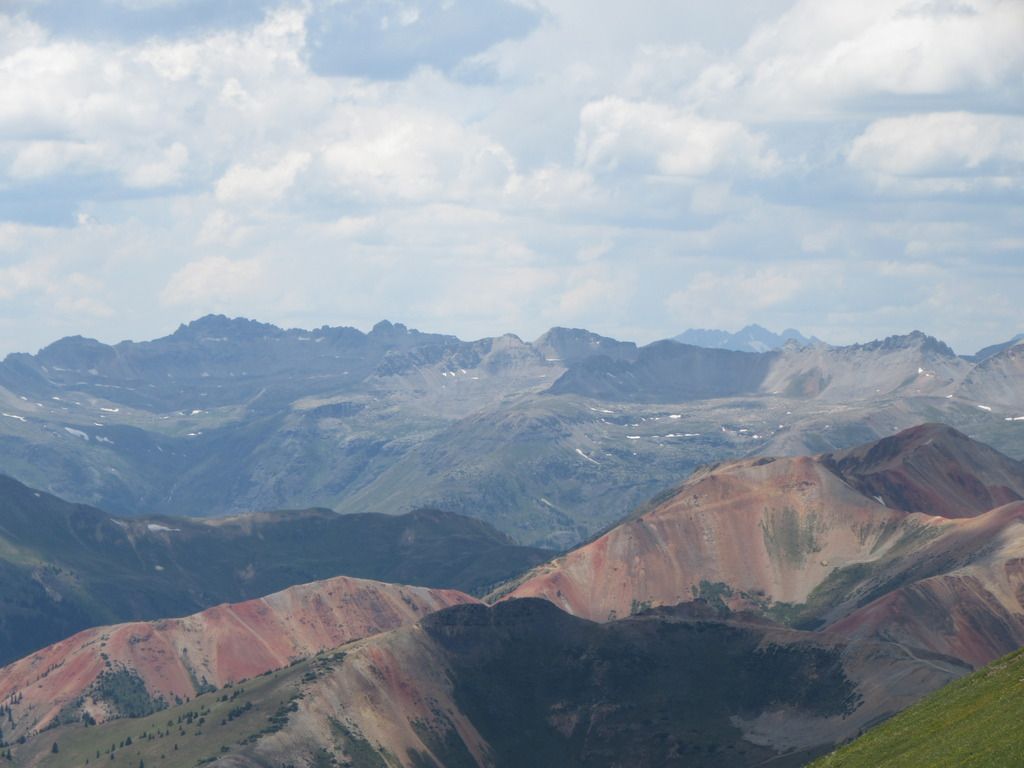 Jeeping Dog
(Conan the Barkarian, who is an 11 yr-old Doxie)
& I standing near where the above shot was taken. Elevation of just over 13,500 ft ! ! ! A bit hard to breathe and hike/walk much up here, due to the limited oxyegen for this flat-lander, but the views were stunning, making the hike to this peak WELL worth it...[8D]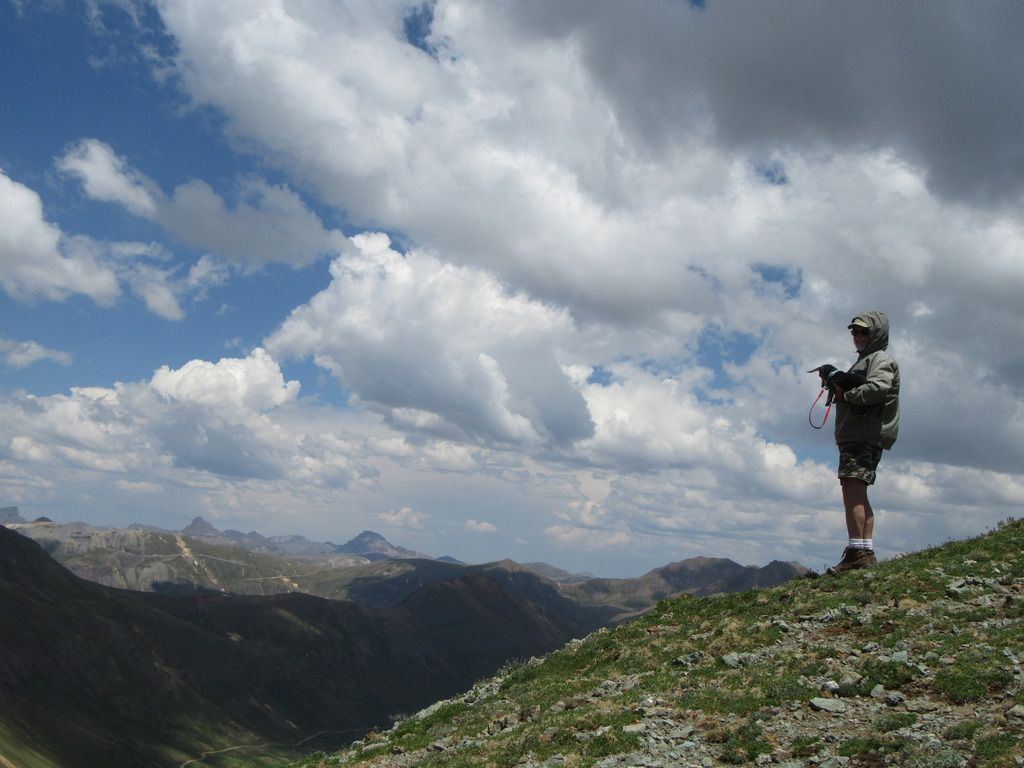 Ruins of a smelter situated near the Mineral Point mine...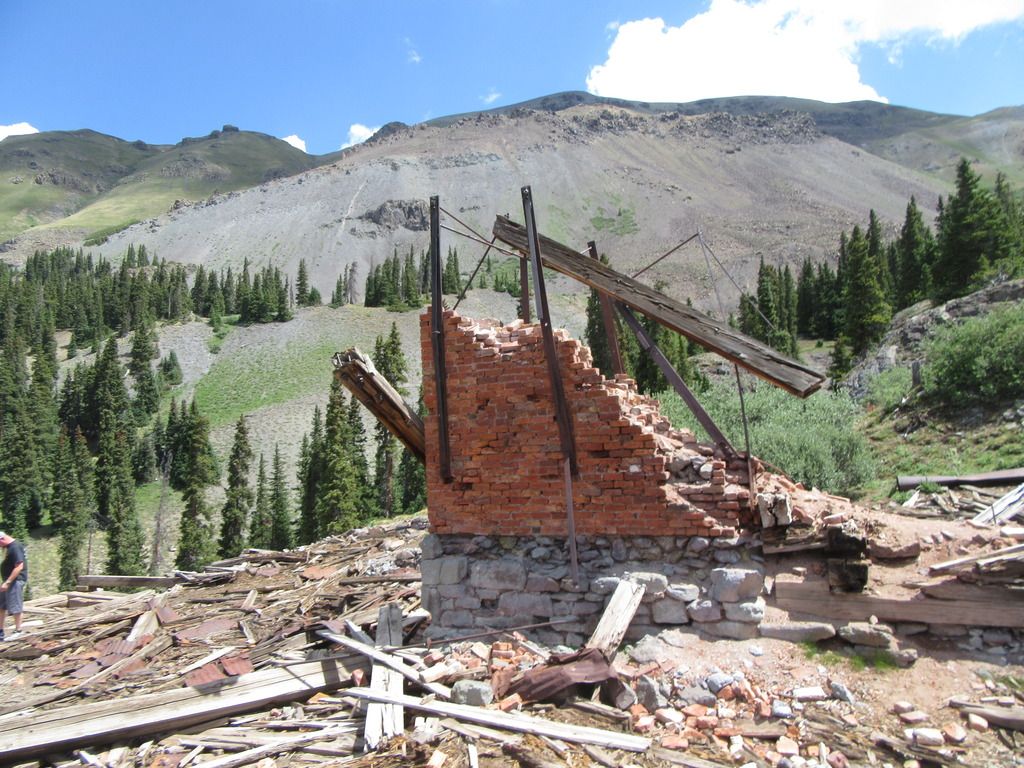 The lift-house situated over the mine shaft for the American Girl Mine in the Red Mtn. Mining District. This was built in the 1880's, and surviving today due to the efforts of local historical societies being allowed to "maintain" it by the current owners. It is noted as THE most photographed building in all of Colorado... [:0]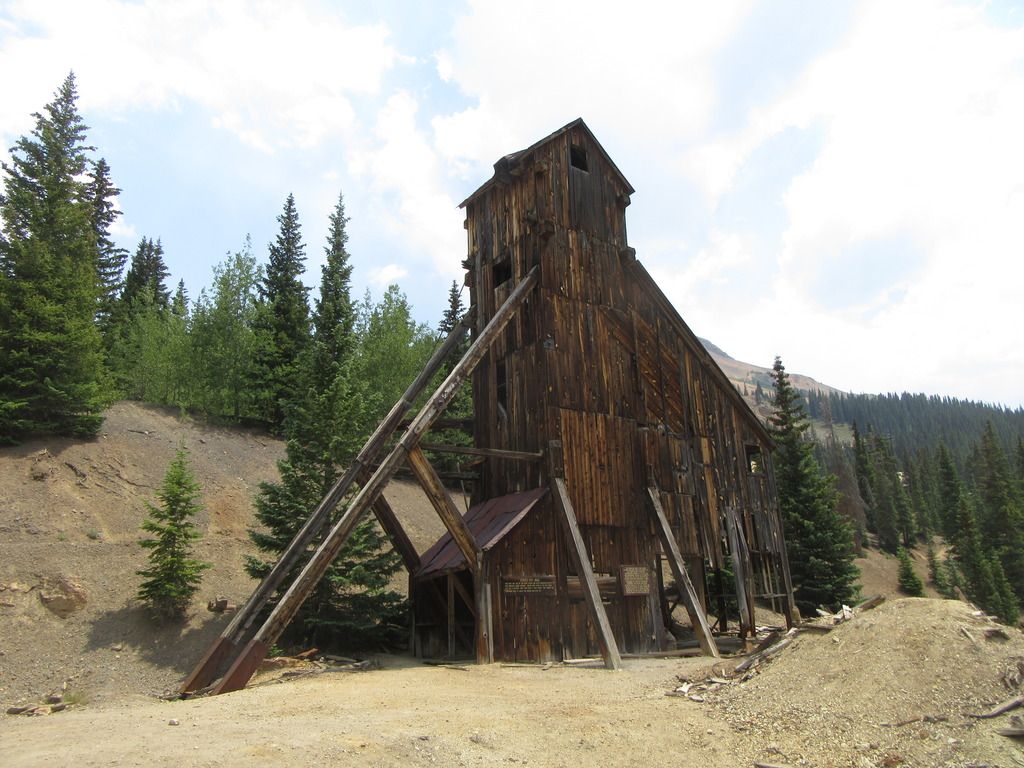 We got in a day or two of riding with friends who came from MI, CA, and my neighbors across the street from me in AZ (first in pic). We were stopped for one of Colorado's two seasons... Road Construction (the other season is Winter... LOL... [}
])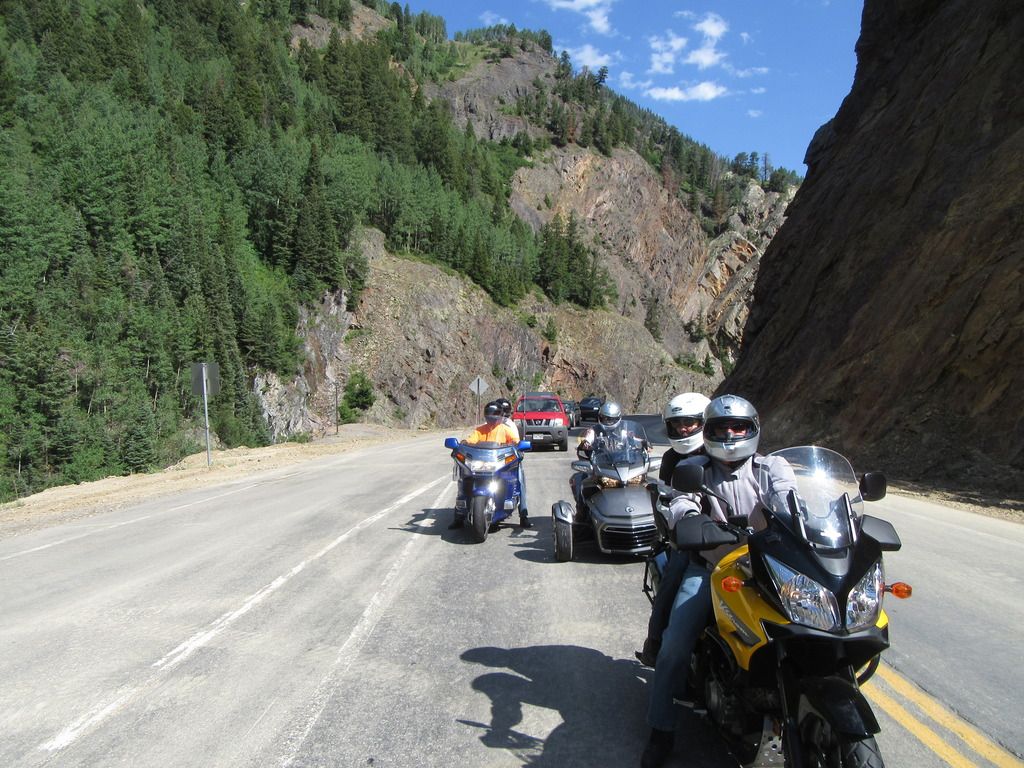 Preparing for a ride from the KOA campground we were staying in. [8D]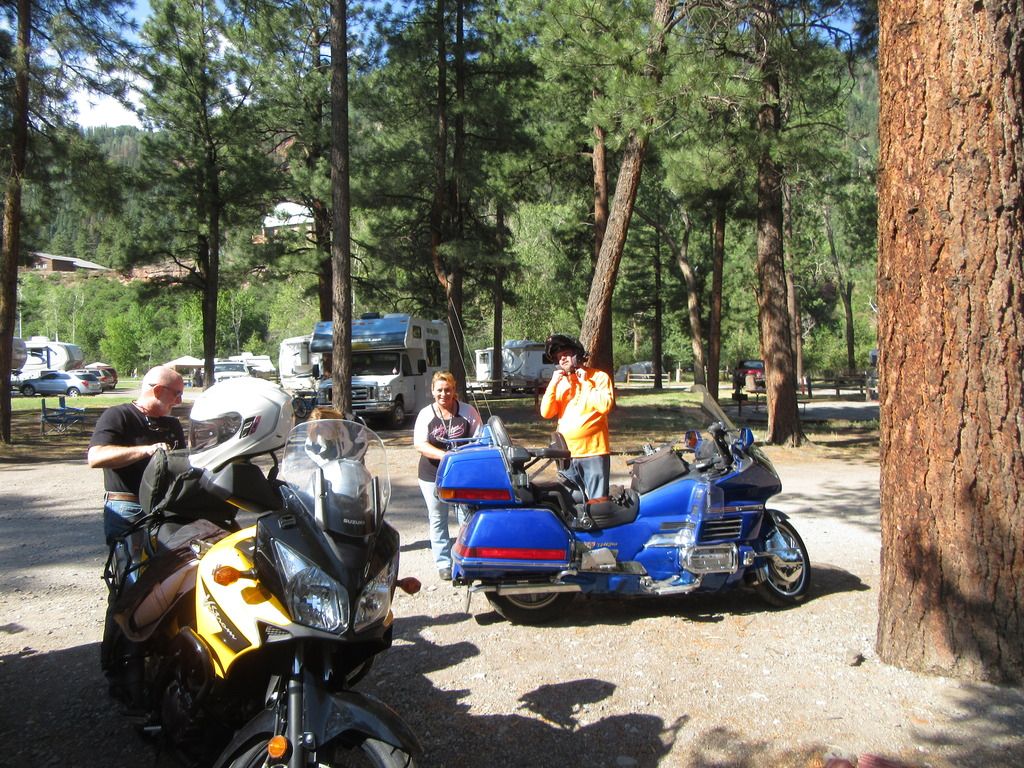 Another gorgeous view from approx. 11,000 ft elevation...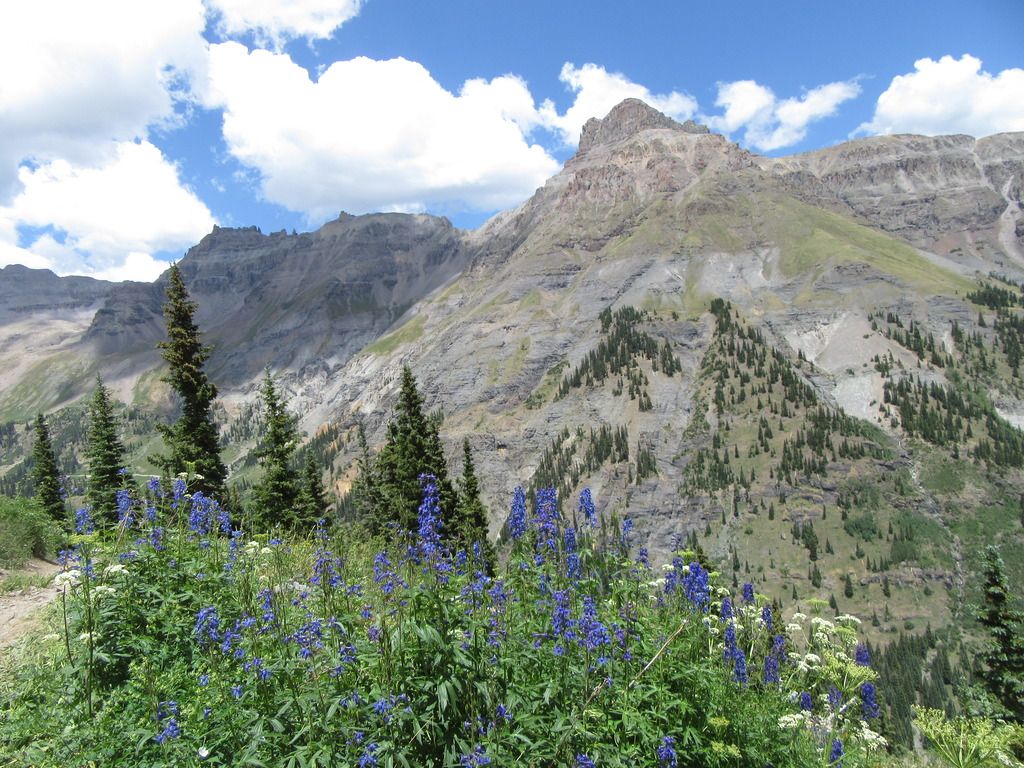 Govenors Basin above Ouray, CO. First time we've been in this Basin in close to 8-9 years due to normal snow packs, blocking the trails... Note the lack of trees in the area. We are WELL above tree line here.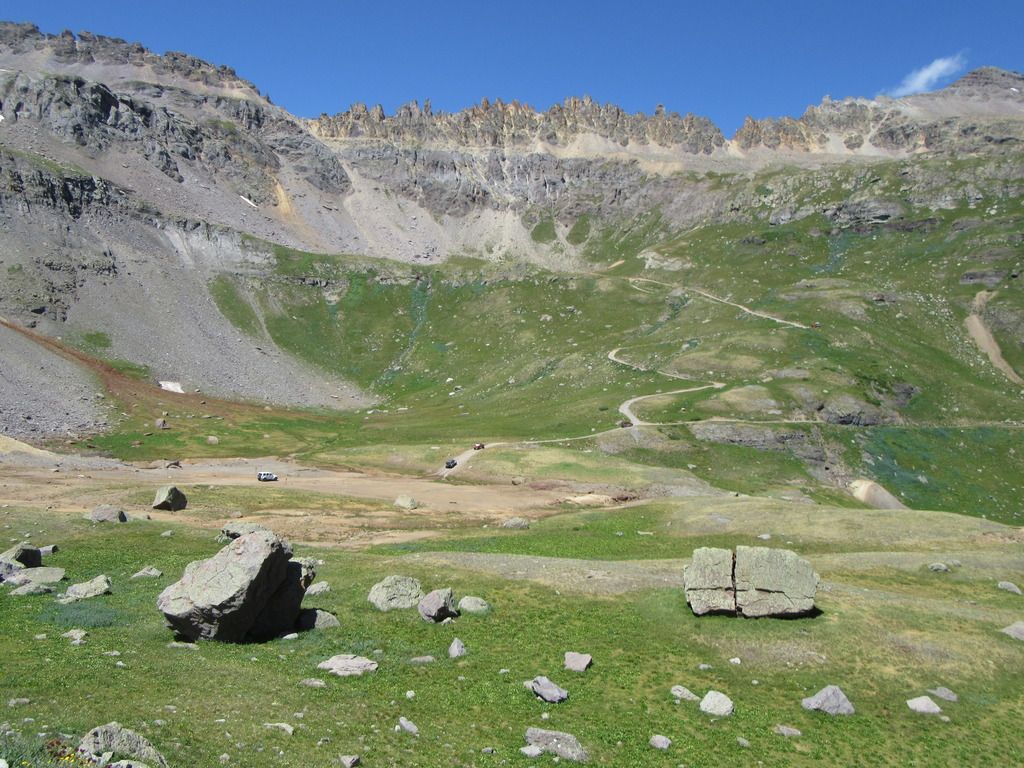 We got rained/sleet/hailed on coming down from an area we've previously been unable to get to in the past 25-plus years. (Note: We got a dose of the same on one of our Motorcycle rides coming north on the "Million Dollar Highway (US 550) over Coal Banks and Molass Passes on our way back to Camp. FWIW: I can assure you that it's MUCH more pleasant to experience this in a closed vehicle... [:I])