The kit was a steel wall panel system that gets a concrete bond beam poured around perimeter. At the top of the all is a track the liner snaps into. Real slick.
Of course I had to go over the top a little and re-engineer it like usual. I added rebar, wasn't called for in specs, also took rebar and column forms to tie the bond beam into the final deck too. This way, the majority of the deck load is transferred to bond beam rather than sitting on the steel walls as designed. The thought was, if ever a leak of substraight issue happened, the deck would deflect and crack, forcing a huge mess to repair.
So I turned rebar from grade beam to go up column form and turn to tie into deck bars. These are every 7 feet or so
Poured my own stairs instead of buying their goofy plastic kit.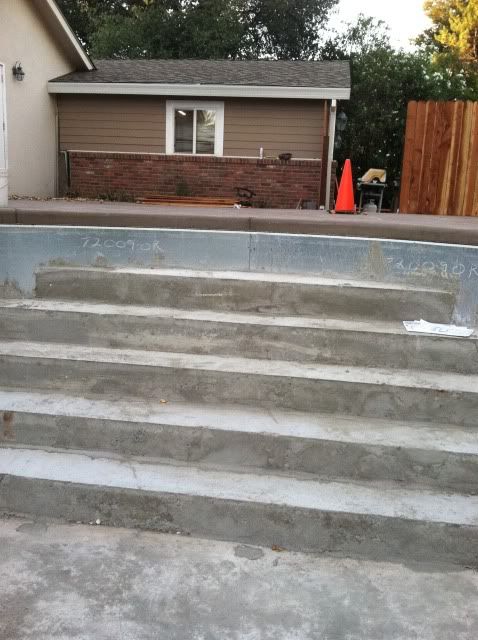 having photobucket issues right now.... stand by