After one year, one month and 13 days after buying a house we planned to remodel, we are finally getting started. I can't tell you how frustrating the construction loan process has been. We have exceptional credit, enough income, history and so and to get it done. When you hear about banks NOT lending money, believe it. I had to fight to get this damn thing going.
Anyway, we have finally started with the remodel and demolition of most of the house. We looked for almost a year, a lot of bank owned properties out there. This one is in an area that we could have never afforded and kept our lifestyle the same. I have always tried to live below our means enough to put 20% or so away and still be comfortable. So....along came this one. It is perfect. Quiet area, no drive through traffic, close to the kids schools, work and the American River.
First order of business was to buy it asap. We knocked out the purchase in less than 30days. That's the easy part. Then, we hired an architect and engineer to help with the design and remodel. An extensive remodel. The architect took 5 mos to finish. He was doing several jobs at once and kept missing my markups [
!] The engineer was fairly quick. Now the County wants their cut $$$ We're at 10k in fees right now.
We are tearing down over 50% of the existing house. The entire roof structure, and replacing the trusses. Raising the ceilings to 9', adding 1000 sf to the foot print. Adding one more bathroom, replacing entire electrical, plumbing and sewer systems. Repairing any issues that a 75 year old house might have as well.
The home was built in 1936. It was the house on a 20 acre almond orchard. As years went by, they split the farm up and sold most off. It's a shame. I would have liked to see all the land before it was developed. Anyway, it's the highest house in the area and being close to the river, that's a good thing.
As purchased in June of last year...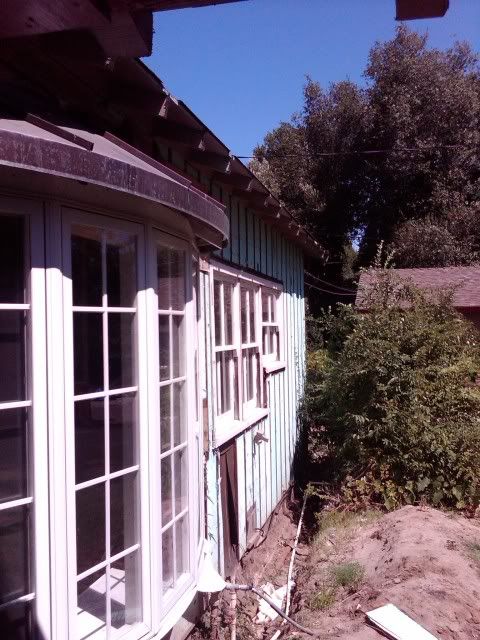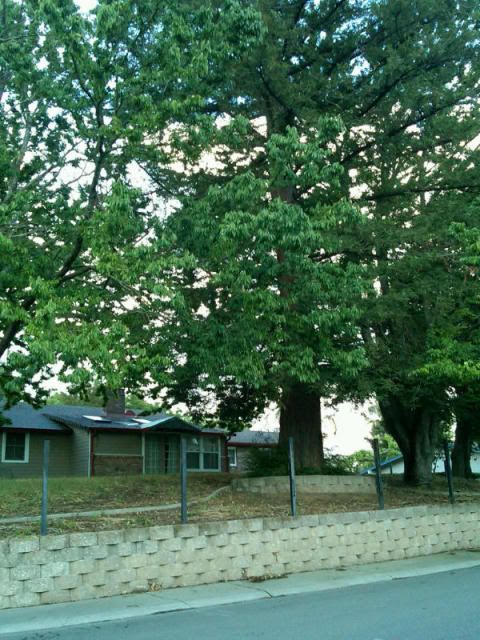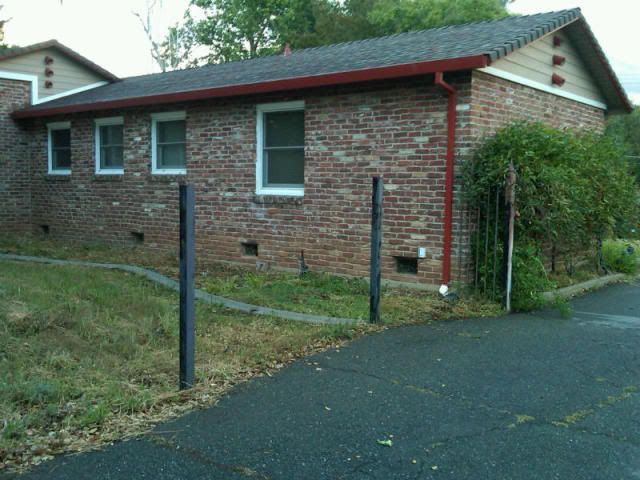 It was owned by Ronald Reagans' personal secretery. We found some old documents in the cabinets from her. Nothing too important, but showed some of his appointments for a few days while he was Govenor.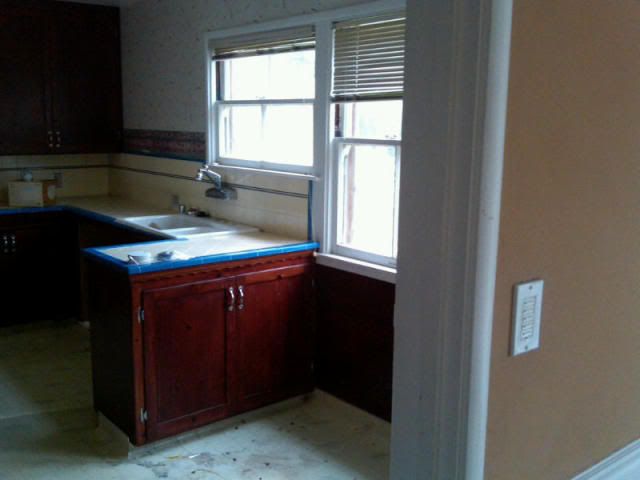 The demo begins. All the lath and plaster are out. All the electrical is nearly out.
Kitchen now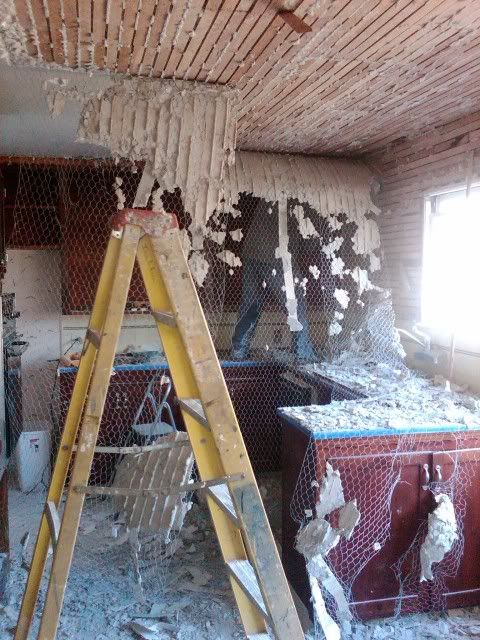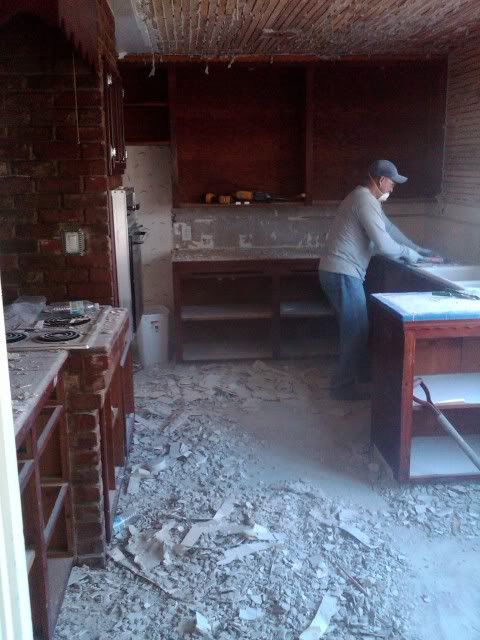 Saved the original brick to re-use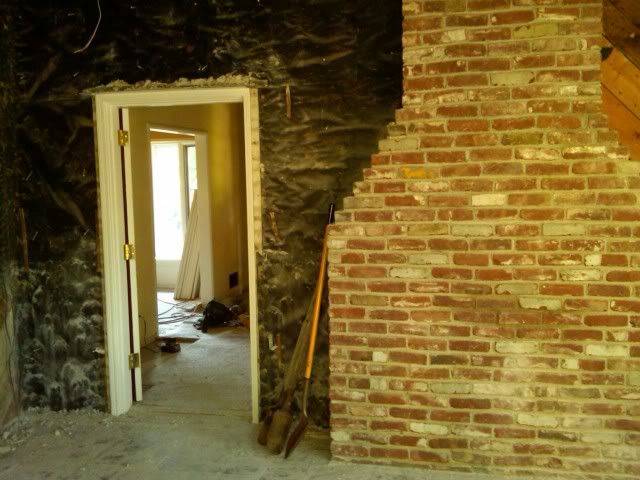 Original redwood clear heart siding...will be re-used for patio ceiling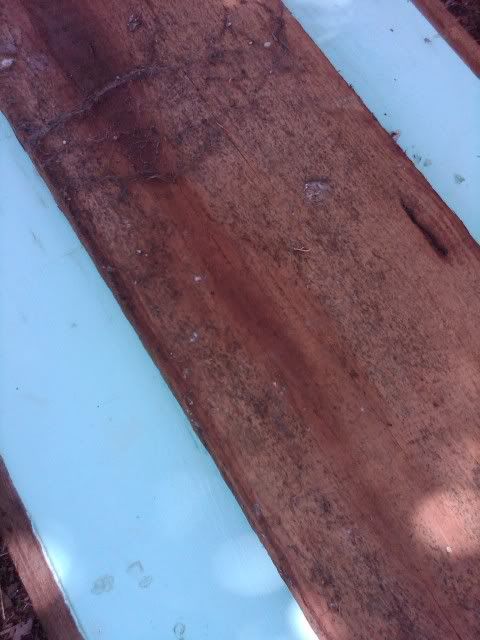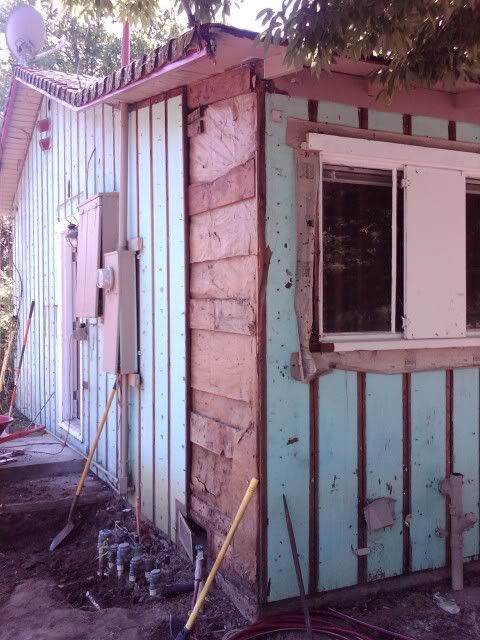 Dirt work started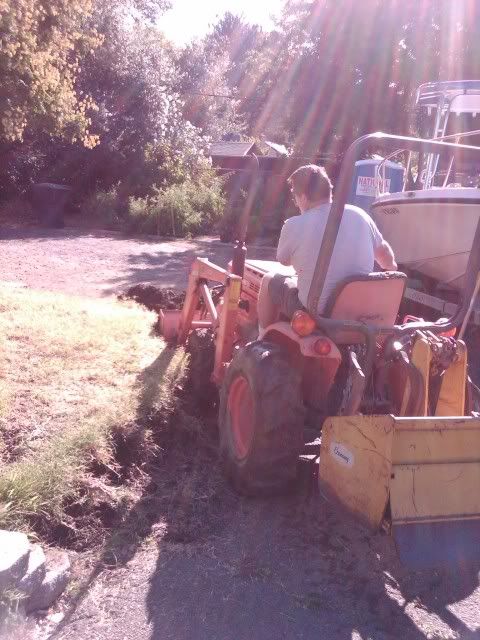 Had to repair a twisted floor beam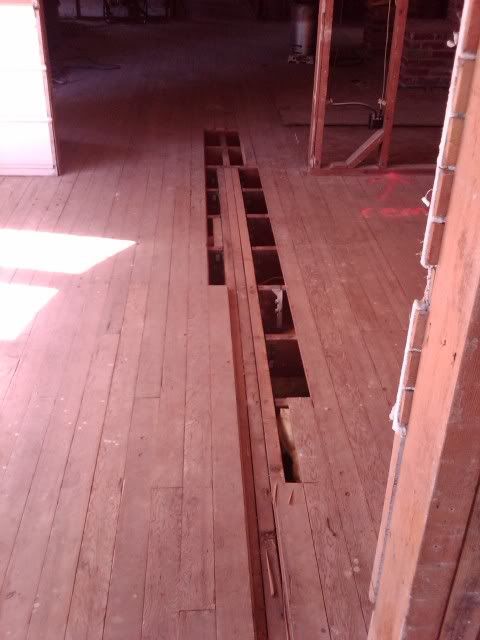 We started a garden in the Spring as a way to keep up the property and take our minds off the delays. A zuchini
Good soil! Sandy loam.
I have been working nights and weekends at the new place. Right now I gotta get up and take another handful of advil. More pics to follow as things progress.