Hello All -
I've been reading this forum off and on for a while now. So much great information here! I finally registered this morning.
I recently acquired a '93 161 Flats w/ '06 90 Yamaha. The boat is functional and, overall, in relatively good shape. I fished this boat many years ago, but it's spent the last several years sitting in a relatives back yard. She cleaned up fairly well. Engine runs good. Steering has been stiff for a while and almost completely seized at this point. The engine moves freely with steering disconnected. Ripping out the old cable and putting in a new Seastar kit this weekend. Trailer has some issues. Replacing bunks and supports this weekend. Have to add new transducer and getting rid of the horrible homemade speaker box asap. Trim tabs were functional when boat was last run, but not functional now. Hopefully just an electrical issue. The electical, overall, is a mess and will eventually be ripped out and complete redone. Some spidering here and there and a few gelcoat problems, but on the whole she looks good.
I haven't been able to find a whole lot of information about the boat, but would be interested to see if anybody else owns an early 90's 161.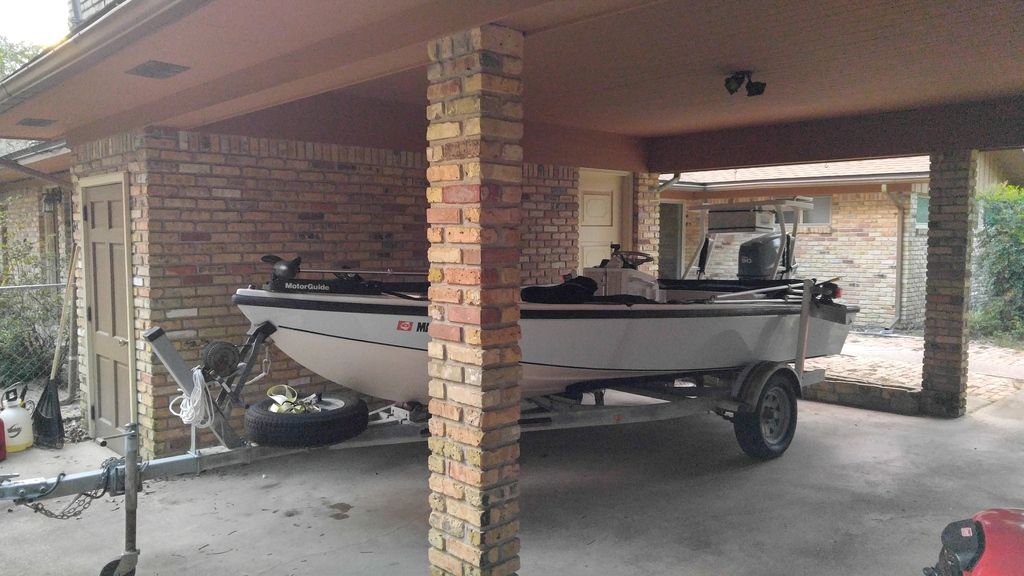 v