Hello all,
I just picked up my new boat this week. I took my first boat, this '75 Alumacraft, to a local marina/dealer:
and came back home with this!: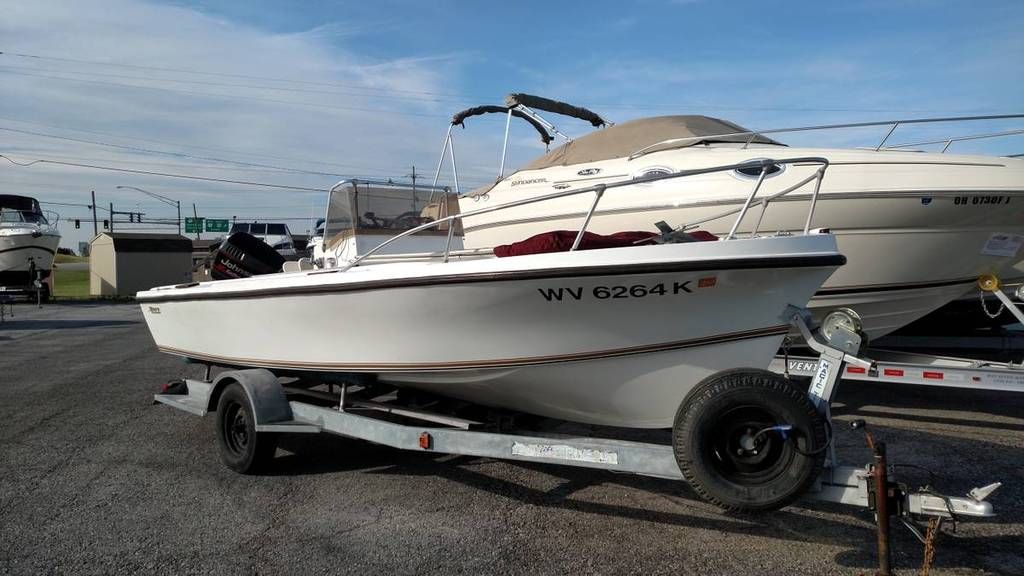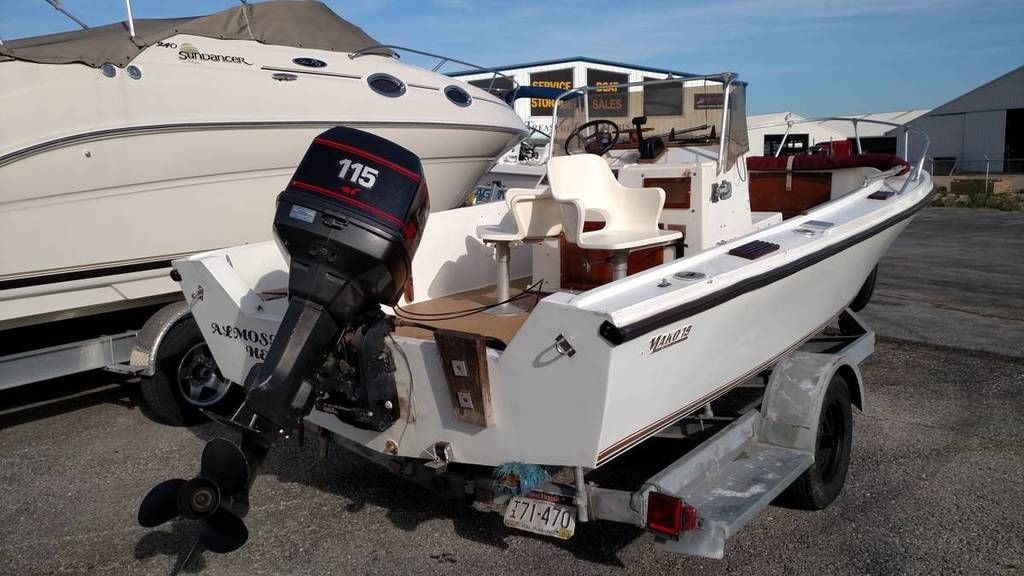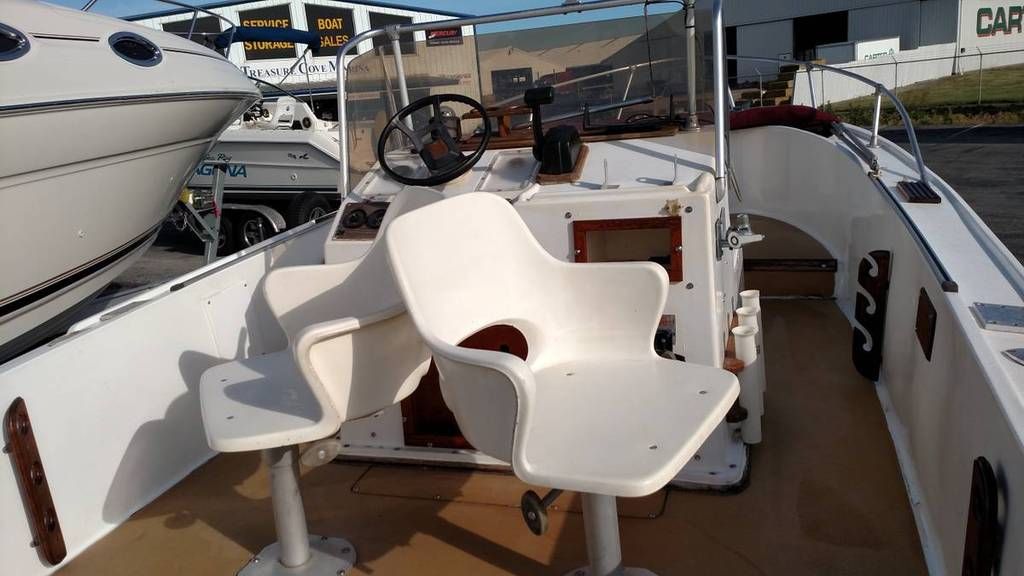 Overall, it's in decent shape. The gel coat is starting to peel in the normal spots that can trap water (mostly where the gunwales meet the deck), and there are two soft spots in the deck near the bait wells/coolers. I banged around on the transom and it sounded good overall. The console/instruments are all original and have seen better days. I'll be spending my October disassembling it and doing a custom instrumentation job and repainting.
At some point the previous owner did some work and refinished the teak. I pulled up the bilge cover to inspect the rot that usually comes with a soft deck and found that everything was in great shape. The stringers and fiberglass are all solid. I also have a nice new fuel tank under the console. It came with a new battery, plugs, and bilge pump courtesy of the dealer.
I valued my old boat at $2500 for a private sale, maybe $1500 as a trade. I paid the dealer $4000 plus my trade in. I'm pretty happy with the purchase, and was extremely happy to find that the coffin area/new tank were already taken care of. I would greatly appreciate any input or suggestions from the group.
Thanks and happy to be a new Mako owner,
Alex
Cleveland, OH