Hello everyone,
My name is Joe and I am the proud new owner of a 1989 Mako 220 with a 1996 Johnson Ocean Runner 225hp. I am the third owner of this vessel and I am very pleased with it so far.
Here are some photos: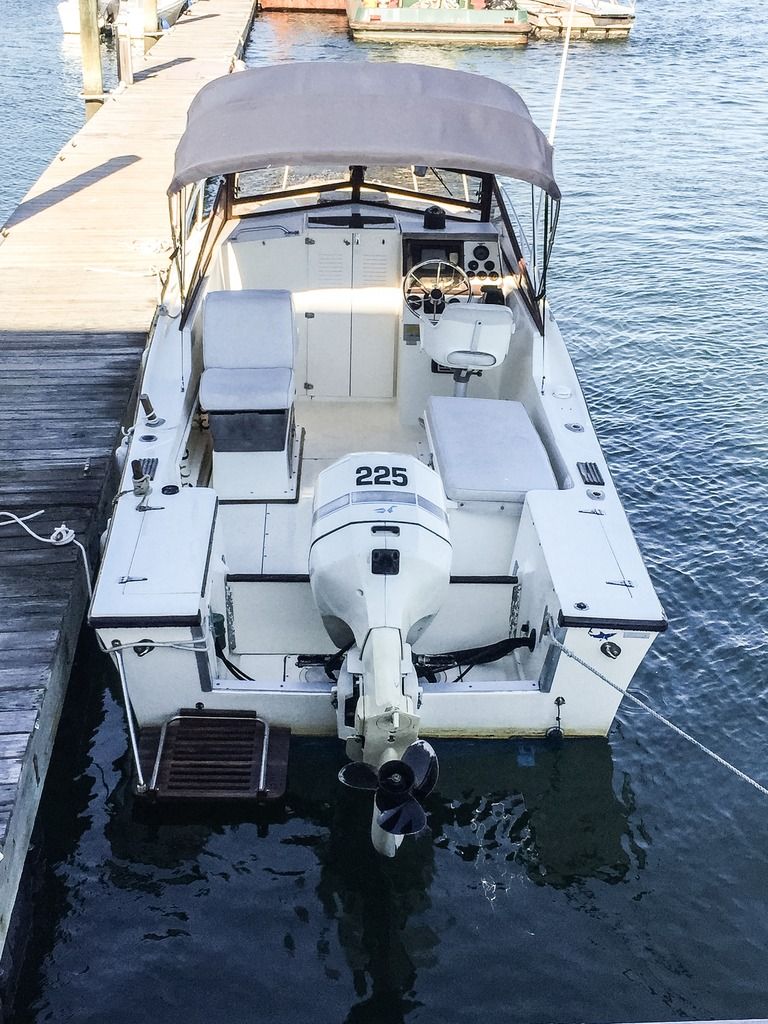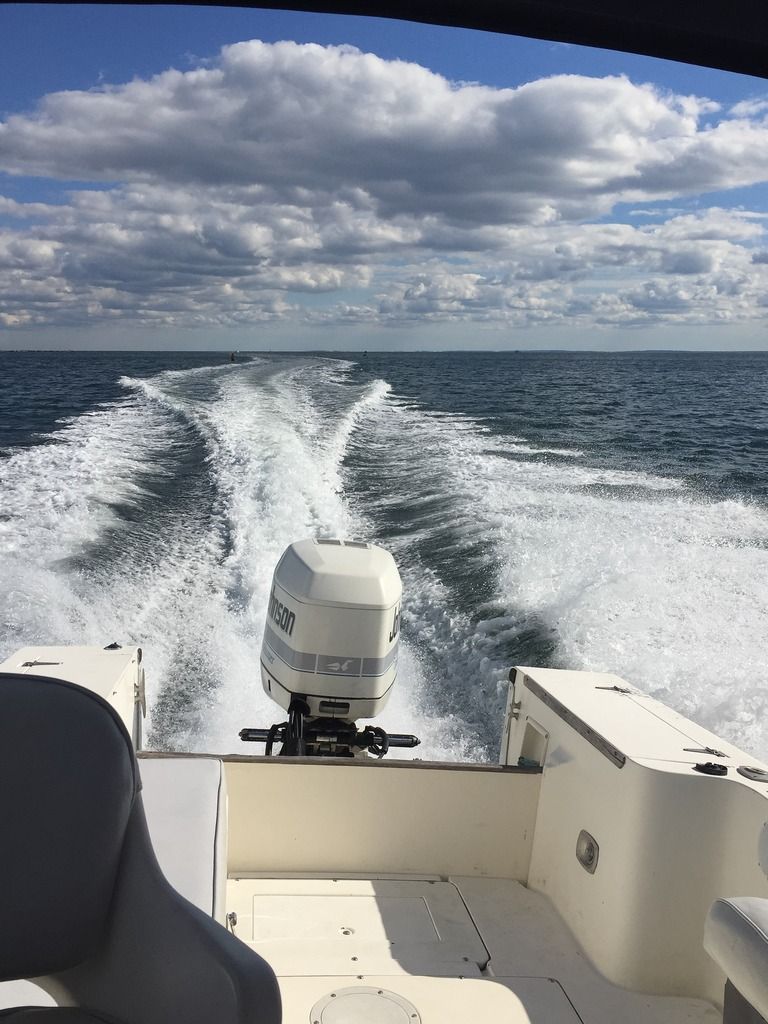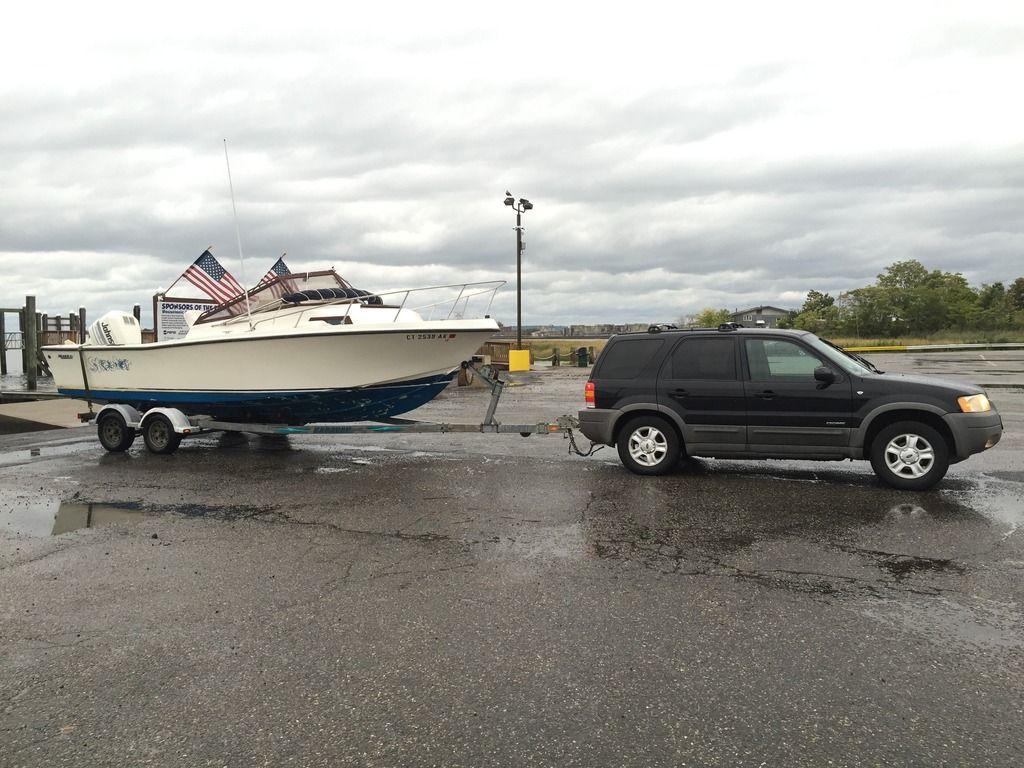 I haven't done much except burn fuel since I brought it home about a month ago. Since winter is approaching here in New England I am trying to get together a list of improvements I would like to make. I had a few questions I was hoping you all could help me with.
To start, does anyone have a picture of their switch panel? Mine has seen better days and I would like to get a new label made up, but I need to know what each switch is for!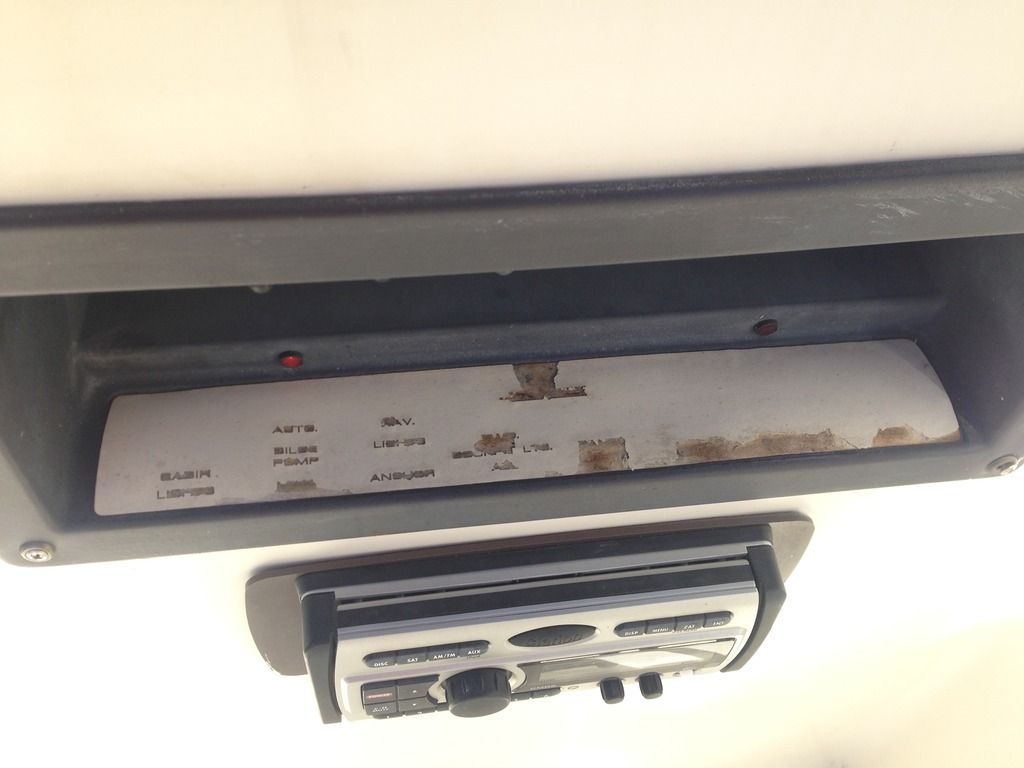 Also, I need to replace my scuppers, they are all stuck straight out from years of neglect. Should I replace them with the black flap style that is on there now? Or is there a better system available?
My teak door is broken underneath the back-to-back seat. It looks like someone put their foot through it. Does anyone out there make a replacement?
If you can see in the photos, there is some angle aluminum over the transom. Was it shipped from the factory like this or is it an attempt at strengthening the transom?
Does anyone else get water in their cabin? I have water coming in through the drain in the floor. Not a lot, but enough to annoy me and get your feet wet if you step down there. Hoping my scupper replacement would help this issue.
I also have a port-side lean issue. I have read up on that a little bit but haven't really found a solution. Is this common with the 220 hull? Anyway to counteract it without having a bunch of people sit the starboard side?
I think that may be it for now. I really love this boat. I was pleasantly surprised when I opened it up to 5500rpm on a really flat day and reached 38.5mph (via the Garmin GPS) with 5 people and a half tank of fuel. She likes to cruise around 4000-4500rpm before all my fuel and oil is gone.
If anyone has tips, comments, or stories about these boats I would love to hear them!
Thank you in advance,
Joe Adams