So while I am working on my 23' Seacraft restoration, I decided to buy another boat to get me back out on the water in the mean time. Didn't have a big budget so I was looking at the older 20' and 21' Mako's. I finally decided on the 21'. so here it is....it does have a few areas that need attention. I want to rewire the console; right now its just a huge birds nest and I don't want to rely on that when on the water. There are a couple of soft spots but nothing (in my opinion) that wont keep me from getting out.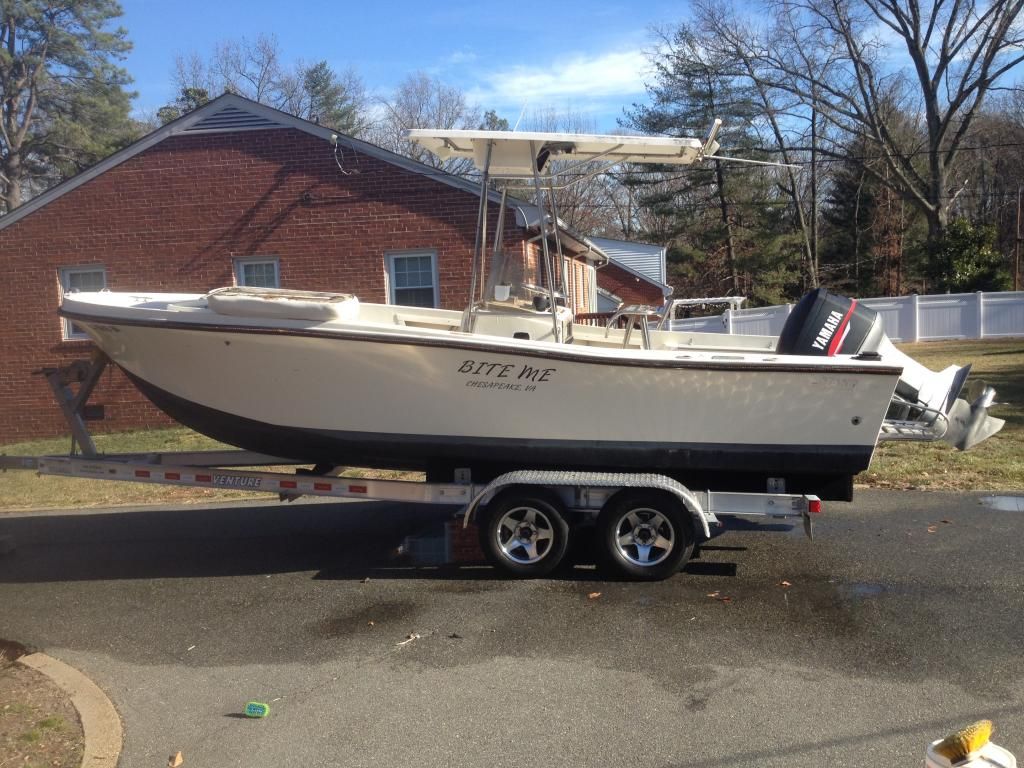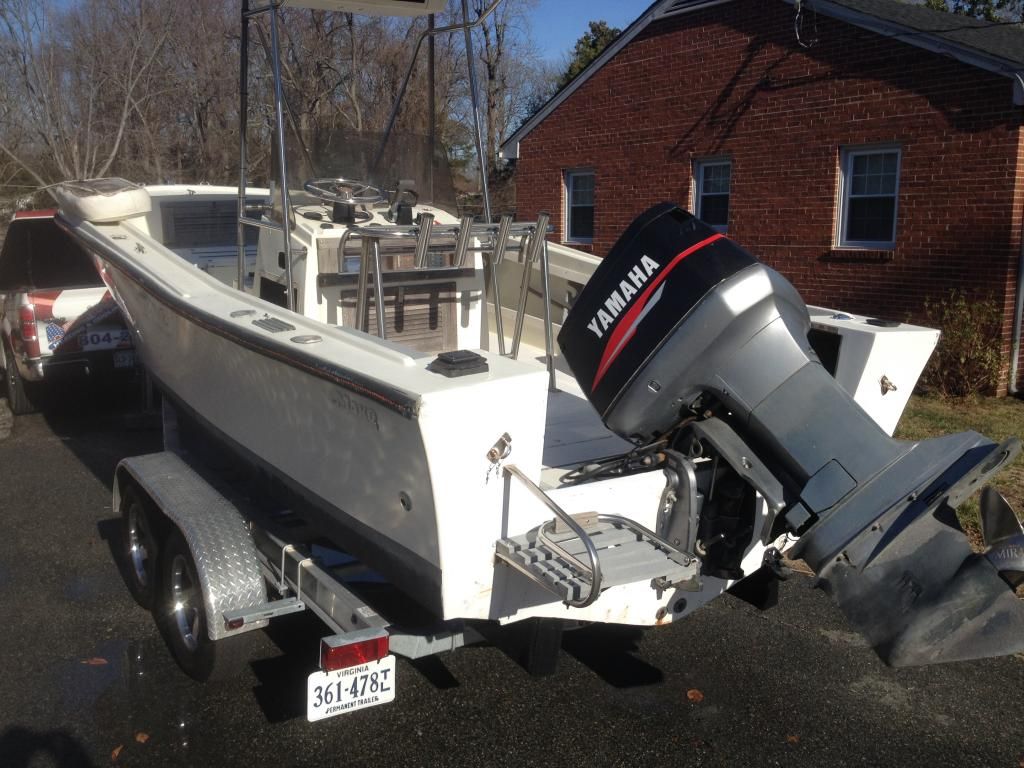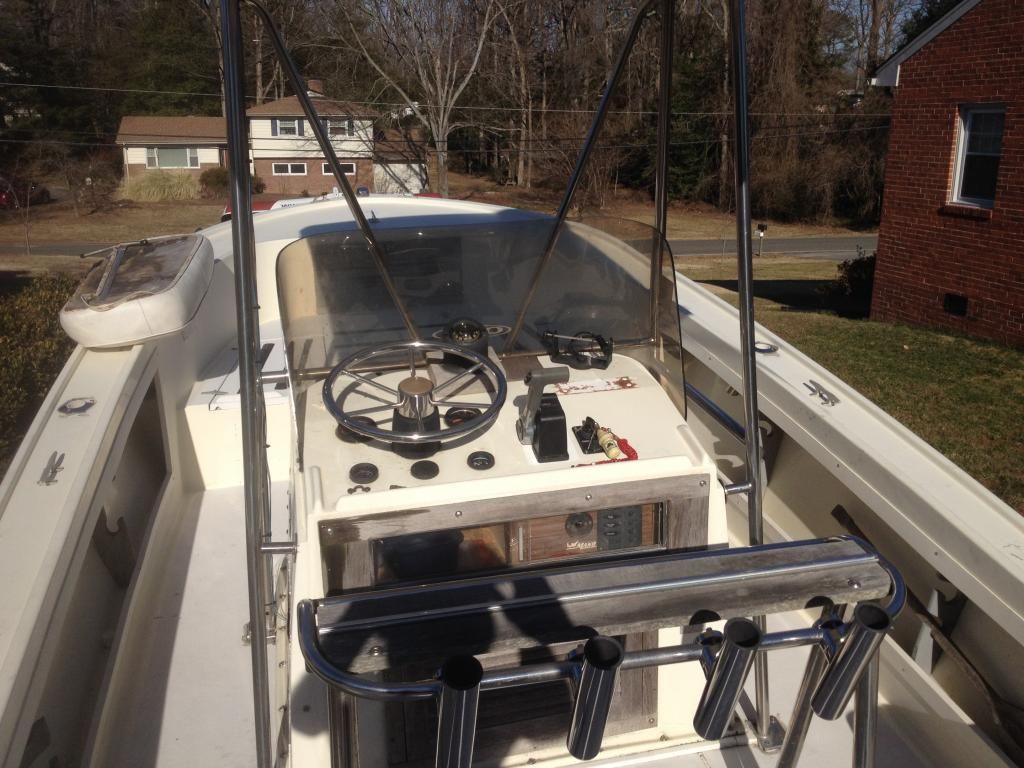 as you can see she's no beauty queen but its a great boat. I do need to get a cushion made for the leaning post as well as the front seating cushion.....its there but the backing is rotted out....all in all I feel like I get a great boat with somethings that could use some attention. I think for now I will rewire the console and put the other effort in the Seacraft.
Any input of what to look for or do would be greatly appreciated....when I get a chance I will post some pics of the seacraft as well......
so I do have a question..... I am going to replace the existing, older bilge pump and rewire it. I plan on having 2 pumps where it currently only has one. What size is suggested? I was considering (2) RuleMate 750's.....too much? not enough?