Hello fellow Mako owners, Im proud to join the classic mako community with my 1972 Mako 22. Its a 3 owner boat and has been well taken care of undergone some updates and modifications. Although it needs some TLC and I plan on keeping this boat for very long time as ive been a fan of the classic mako hulls. So heres some specs on it...
1972 Mako22
1998 Evinrude 225
Custom Caldwell t-top with spreader lights and electronics box
lenco trim tabs
4 alpine 6x9s and 2 8" bazooka tubes in console on 1200w amp-jensen head unit
Garmin 546s chartplotter
icom vhf
2 new bilge pumps, forget the brand
all teak replaced with starboard
rear livewells have custom seat covers
sometime in its lifetime around mid 90s the tank was replaced
Now on to the spots that need some attention....
the top of the gunnels were resprayed with a cheap topcoat that has now dry rotted and cracked
the floor has a few soft spots just ahead of the console
bottom paint is getting faded
t top screws have begun to pull thru the floor
transom has been replaced and modified to 25" but shows signs of cracking and has a alluminum brace plate
My plans are this winter to pull the t top and have powdercoated or painted white
pull console and fill unnecessary holes and add bracing where t top and other things bolt to. may rearrange gauges as well
cut into floor and fix soft spots also add bracing where console and t top attach
relocate batteries to underconsole and rewire console
Add the Garmin fuel flow sensor with NMEA2000
respray interior with awlgrip primer and matterhorn white topcoat
wetsand and buff hull sides until next winter when i tend to the transom and respray in a blue hue thats undecided
Get the boats name decals made- "Chillin Tha Most"
Ultimately in the end i want a totally refurbished classic and also plan on repowering with either a yamaha f250 or etec 250.
No fuel burn numbers yet but i can cruise around 4500 rpm at 34-36mph on calm water with 3/4 tank and 4 people onboard. Best speed ive seen was 43mph without touching trim tabs. just trimming out on the engine.
Heres some pics...dont mind the ones that shes dirty in, was before i got her. she was sitting under some pine trees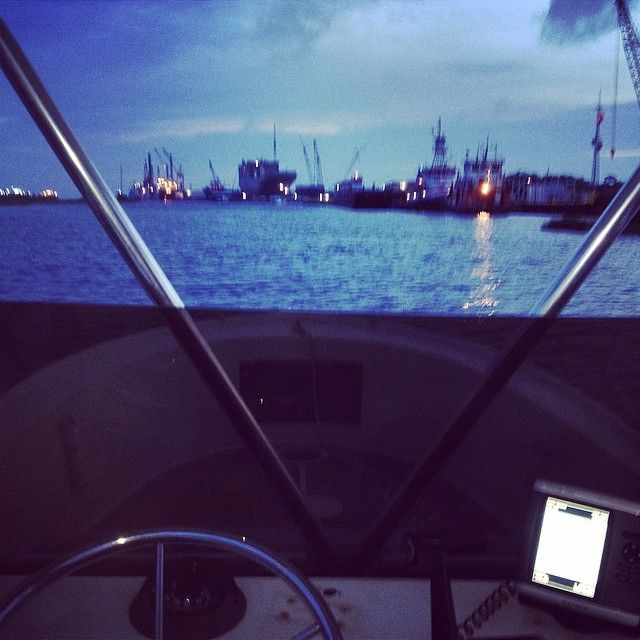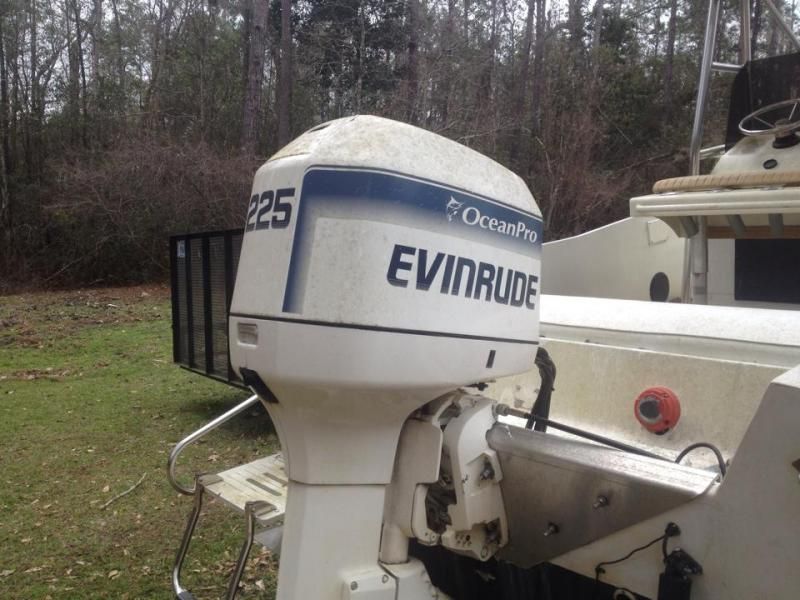 Looking foward to yalls input and any suggestions or changes you might think would be good!
Thanks,
Caleb