I have a 73' 17ft Mako cc that has been sitting at my cabin in Homosassa Springs for about 5yrs now. It has a 90hp Evinrude E-tec that I believe is an 05'. The boat was in great condition when it was put up (garage kept, even now) but I know sitting so long is going to cause some issues.
It was given to me by a family member who didn't need it anymore. The trailer it came with wasn't used much in the recent years before it was given to me because the boat stayed on a boat lift when it wasn't in use. The boat was well taken care of before I received it and had been restored a few years prior, at least the aesthetics were including the teak wood. But I'm pretty sure everything else was at least inspected and found in good shape or they would have repair what was found not to be.
I know NOTHING about boating! I just need to be pointed in the right directions on what to do with getting the boat up to par, learning to boat(courses), fishing(only done off sea walls and it's been 10yrs) and anything else that may be helpful.
Also, I'm wondering how well my 2wd truck will handle boat slips including the one at our cabin, which has been used in a long time. I'm providing pictures of the boat, boat slip and truck as reference.
I appreciate any advice you can give, thanks.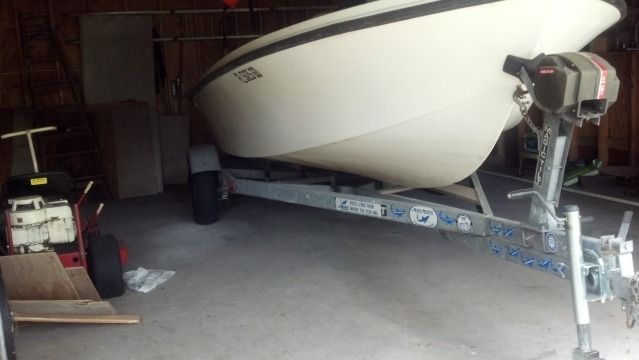 And here's couple of pics of the cabin where i've been storing the boat