I have been steadily doing little things to the boat, and haven't posted to this thread in way too long.
For Christmas I got a new Gemlux wheel and a couple rod holders. There was a hole for old anchor light at transom, so that was perfect spot for rod holders.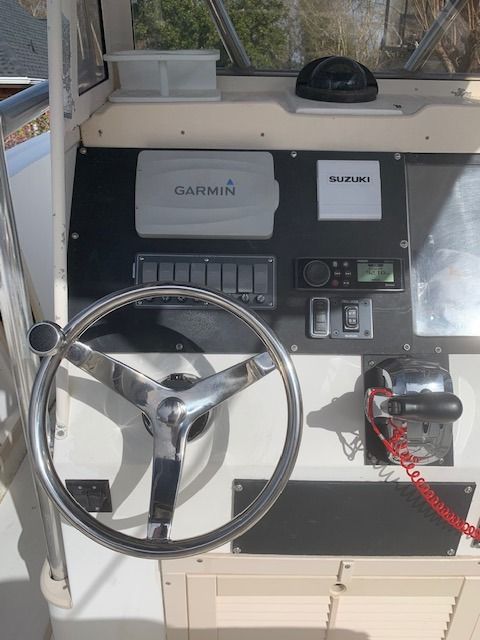 I also had holes on both sides at the battery boxes for oil tank fills, perfect place for a couple SS cup holders. They are convenient with kids cruising in bean bags, or bottom fishing.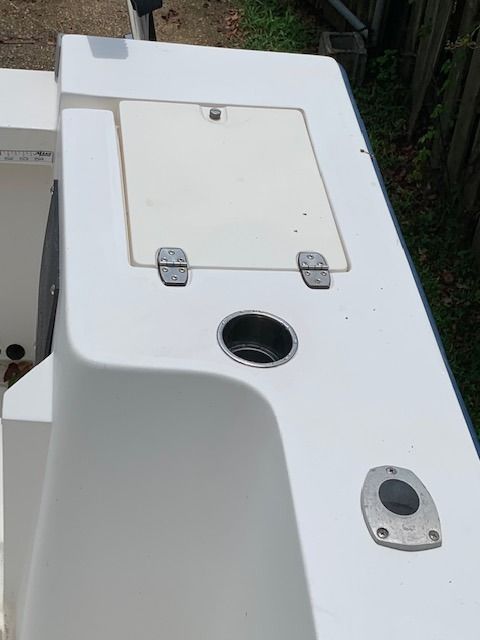 DtMackey posted on FB about LED bulbs that work in original courtesy lights. They aren't as bright as the conversions I did on the 224, but at $4 a bulb I cannot complain.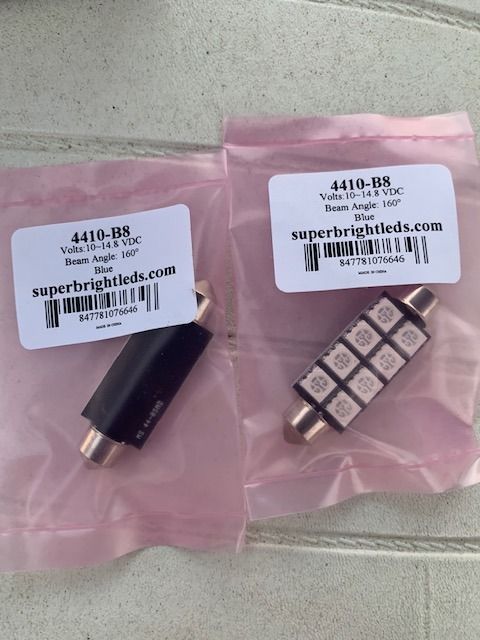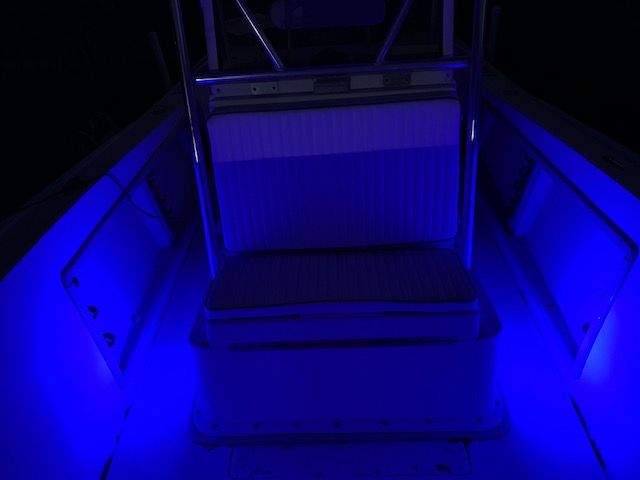 I have now raised the motor as high as it will go, ran once without issue, and have attacked more bottom paint; still too much to go.
I have probably forgotten a few things, and have more to come. With the Gem wheel, midship pull-up cleats, and aft rod holders, the original 4 look really bad, so I suspect they'll be on the quick hit list.