Andy - I did not think about transducer and bracket interference. Once I am up and running I plan on upgrading (larger) Garmin and maybe transducer too now. I do not remember model, but currently have transom mount Garmin Chirp.
Ryan - I am limited on space/storage, and after 224 transom/bottom I downgraded compressor. I discovered earlier this week that my compressor is not big enough to properly run air DA. I'll likely use electric on 400 grit, and higher grit 1000 & 2000 continue by hand; wet sanding and electricity doesn't seem like best option.
Justin - I did bust out the Easy-Off. I hit starboard side with a can, let sit while I cut grass, and then hit with powerwasher. It really broke up the blue boot stripe and it came right off. The bottom apparently has layers and I could see paint coming off, so I'll likely hit 1 more time before I sand bow area.
Immediate project is figure out how to replace this cross member with boat on trailer...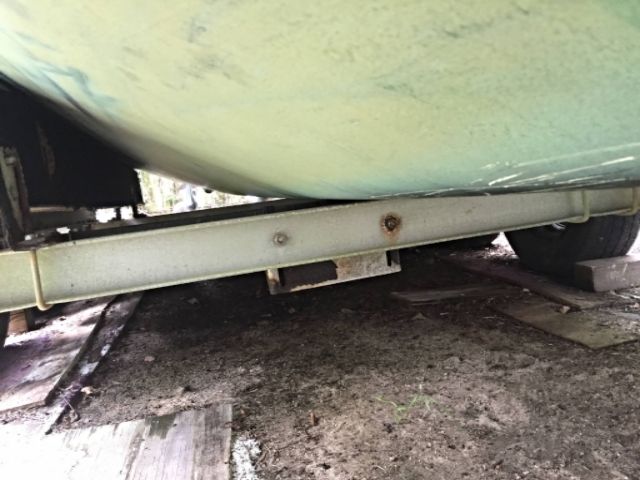 I replace front L beam to install keel bunks, but bunk brackets do not fit the I beam. I have all the parts, just have to figure out how with boat on trailer.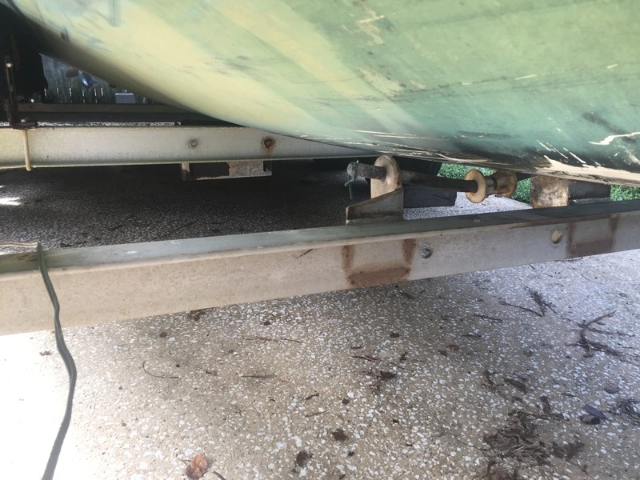 I need to be able to splash to sell running motors. I know if I want to sell these older motors I need to have on boat and let potential buyer run.