After almost 14 years the 224 has found a new owner [:0][
]. The best way to get over a beloved usable project is to dive into a new usable project.
When brought home...
After yesterdays wetsanding fun...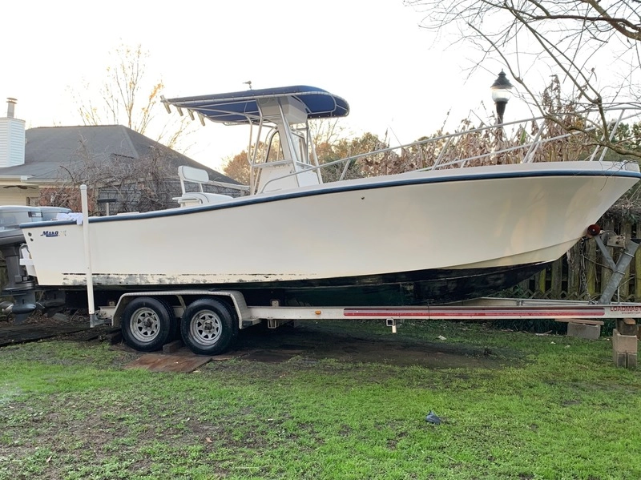 The blue boot-stripe came off easy, and this bottom paint is easier than the 224. I will do what I can easily access, but have no desire/intention to block and lie underneath this beast. Yesterday was done by hand (I hurt), but I will be getting disks and new air DA; the old one got tossed after 224. I was able to smooth out where name was, and will finish out sides following Dodge's steps; 3M Marine Compound and Finishing Material, 3M Finesse It, & Colinte Marine Wax.
I have a growing list of new add one coming soon;
SS pull-up cleats
New Garmin with Chirp Transducer
New VHF and antenna
New Fusion Head Unit with Kicker speakers
Once I get new LED lights and switch panel the wiring will begin.
I will likely be listing the Yamaha's very soon, selling as a complete package; motors, props, rigging, and steering.