Hey guys, need some help removing the bracket on my.....Mako.
I was able to remove the platform with some braided line and shims. The only thing holding the bracket is the 5200. Tried using a little heat but couldn't get behind it. I'm trying to do this all at the storage facility if possible.
I was thinking of making some wedges and using some heat. How well does the debonding chemical work? I'm thinking the entire backside of the bracket has 5200. Maybe use the trailer jack to push against a 4x4 as I add some heat and some braided line to cut.
Anyone else remove one of these? The studs going through the transom will be another obstacle.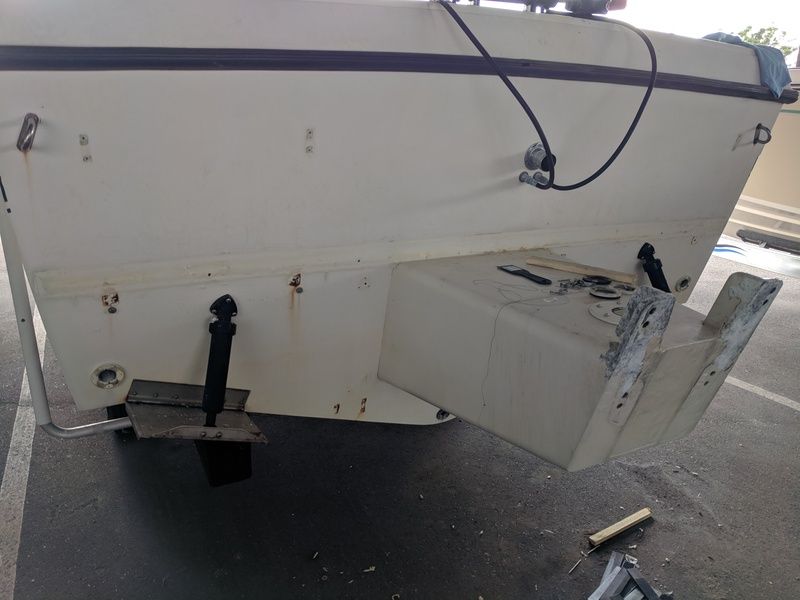 [/URL]