Well it's about time I started a project thread! Need the advice from the excellent classic mako community as I am fully involved in my first major project and tackling most of the work myself.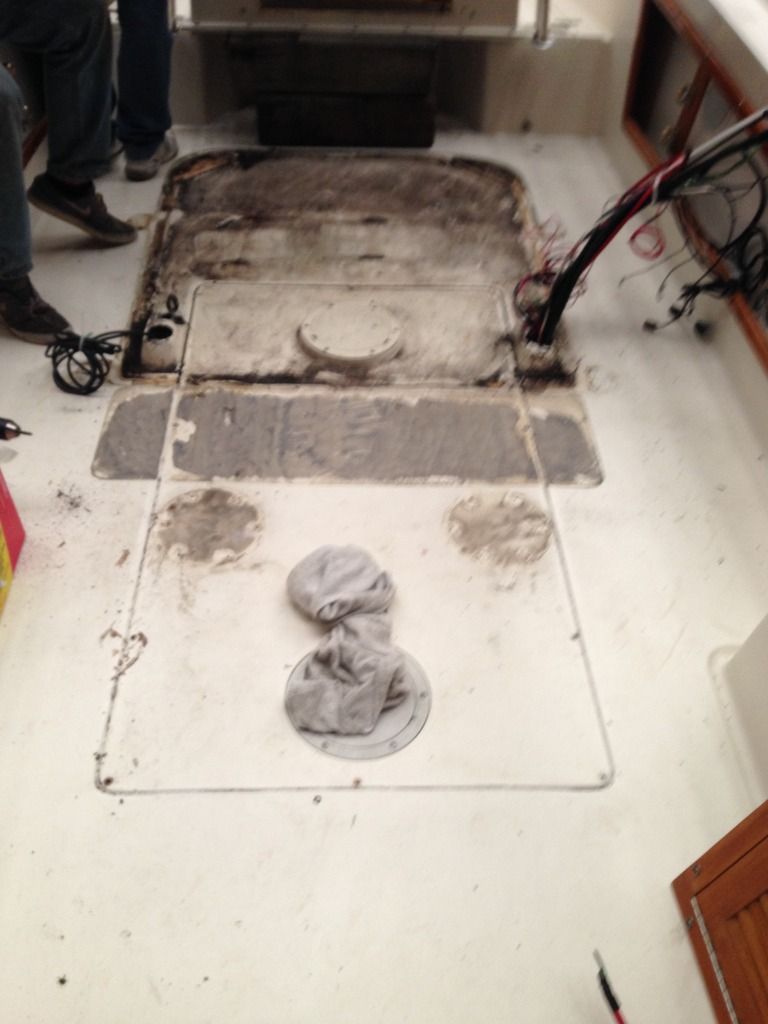 Got the console and t top up on the bow and the coffin lid came up rather easily. Factory did a horrible job sealing the lid there was no sealant in the crack under the console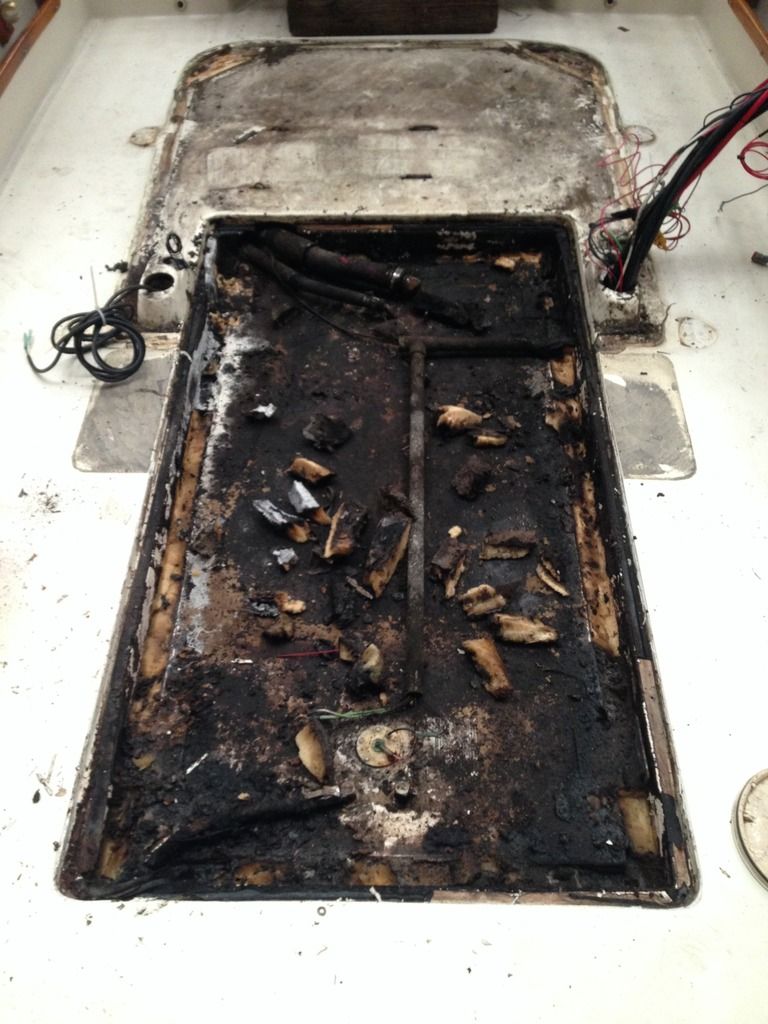 Typical of most boats I see on here gas tank was really moldy and slimed up the foam was soaked toward the back of the coffin.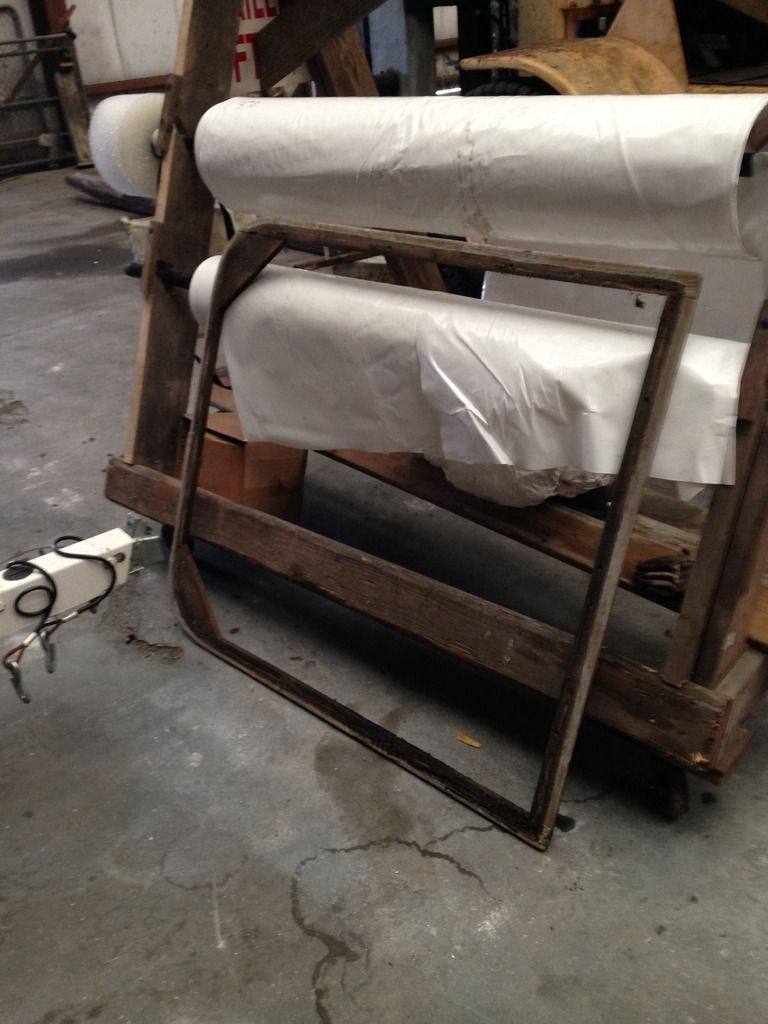 Trim is in horrible shape going to get a new one made out of starboard. Also going to re core the hatch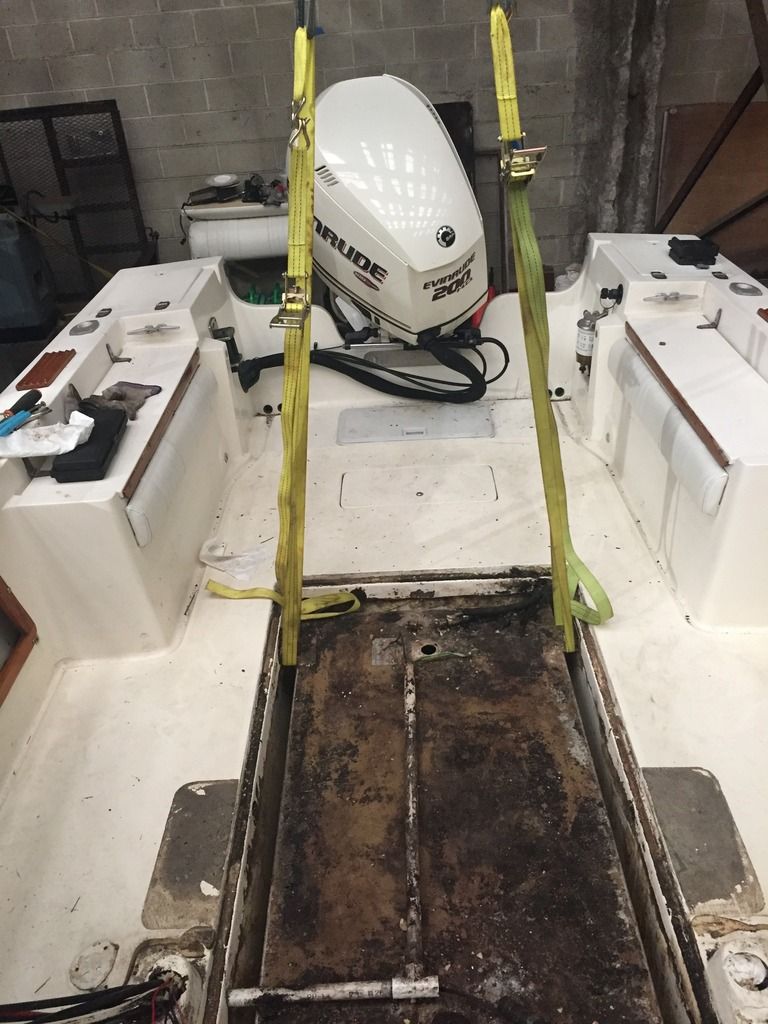 I really went to town on all the sides of the tank to get the foam out and surprisingly the tank popped right out with some ratchet straps. I didn't take any pics but I also dug out the core of the hatch using basic hand tools, most of the wood was damp with a few soft areas. The factory also used a lot of foam type core material in the lay up.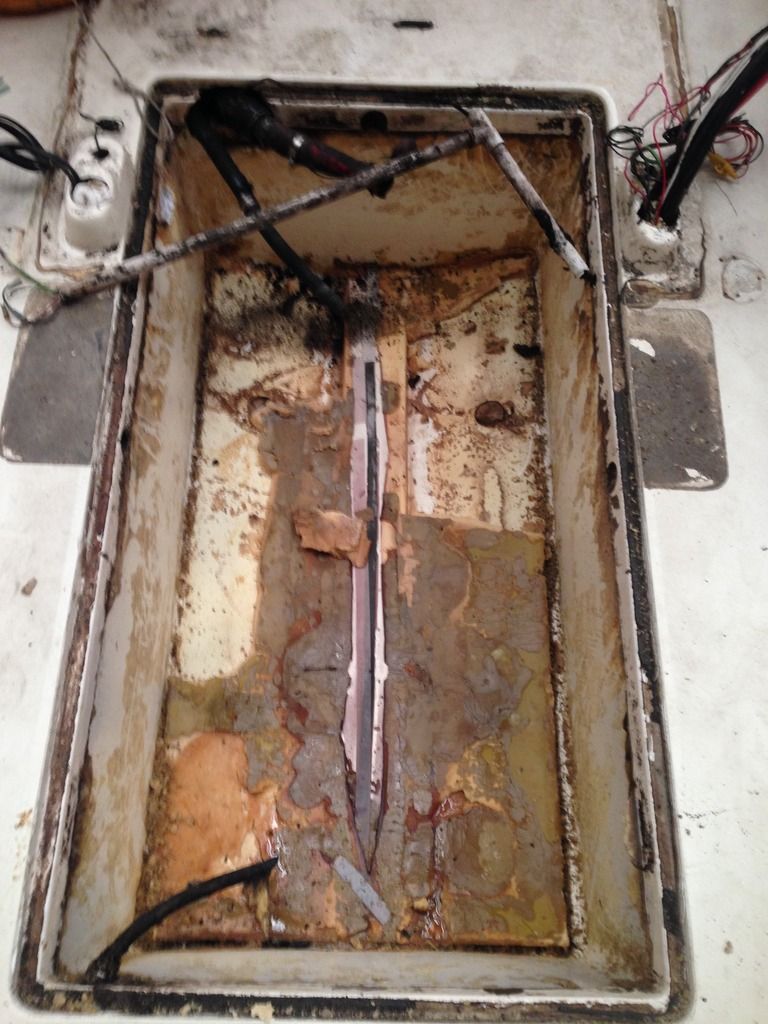 Fuel at the bottom of the coffin and saturated foam. Notice the strip of rubber the factory used, it caused the pitting that had the leak. There was major pitting around the rear upper corners but the leak was at the bottom at the front of the tank. The majority of the tank was in really good shape however.