A few months ago I purchased a 261B, but needing to sell the Grady White I figured I'd sandbag y'all before posing it. Grady sold this week, so I pulled it out of the field and decided to swap trailers over. I'll post a few pics up.
Plan, pull bracket off, dig foam out and weld up opening and install drain plug. I am wanting to go twin FourStrokes, loved the F350s on the Grady, so that said I will be pricing a new bracket with Armstrong, A&J marine, and any others that may come highly suggested. I am wanting more floatation built in, along with the wider center mounts for the fourstroke engines.
Pull Ttop, CC, and fuel tank to see if it's still good or needs replacement. Plan on doing a full restoration on hull just like Stroken.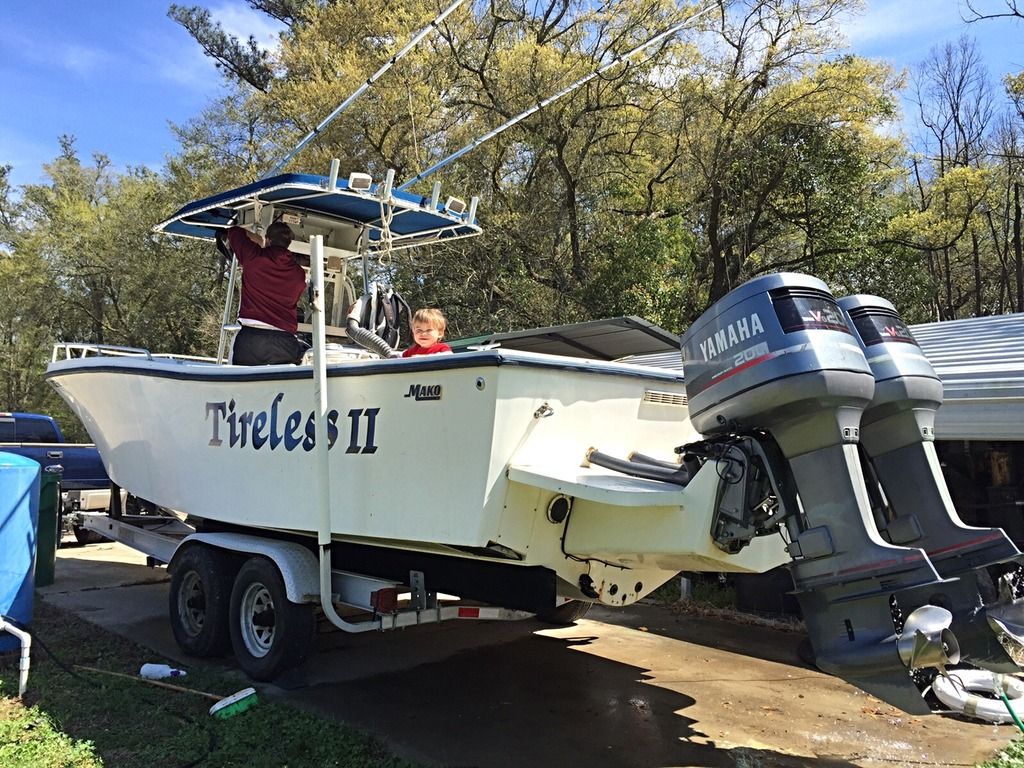 Floats high without engines
Decisions decisions