HI EVERYONE!
I've been lurking here for a few weeks and just signed up for an account.
I recently acquired this hunk of fiberglass to restore and boy do I have my work cut out.
Plans as of now are new wiring, lights, gauges, new fuel tank, glass over over all holes on center console, paint and repower with a 115 yammy 4 stroke. Of course I know I'll run in to other things to fix too. Transom seems solid, drilled some test holes and all seems to be good. Foam under the gas coffin was wet and I found some rot in a 3 foot section of stringer under the gas tank. Should I try to fix this while I have it apart?
Anyway here are some pics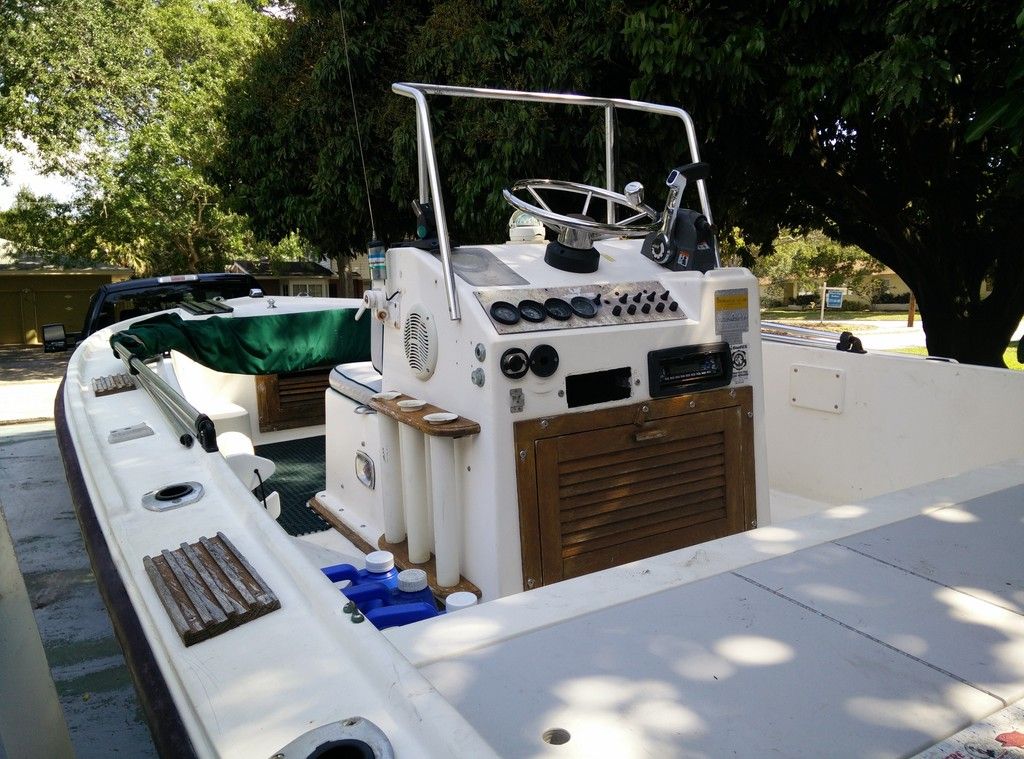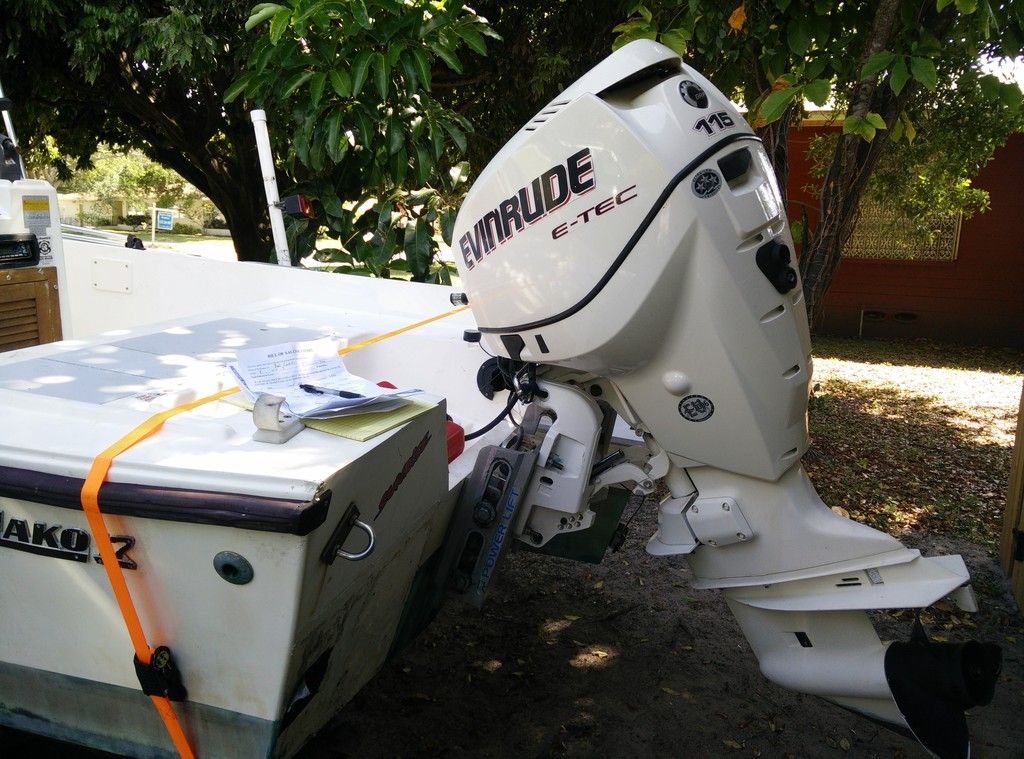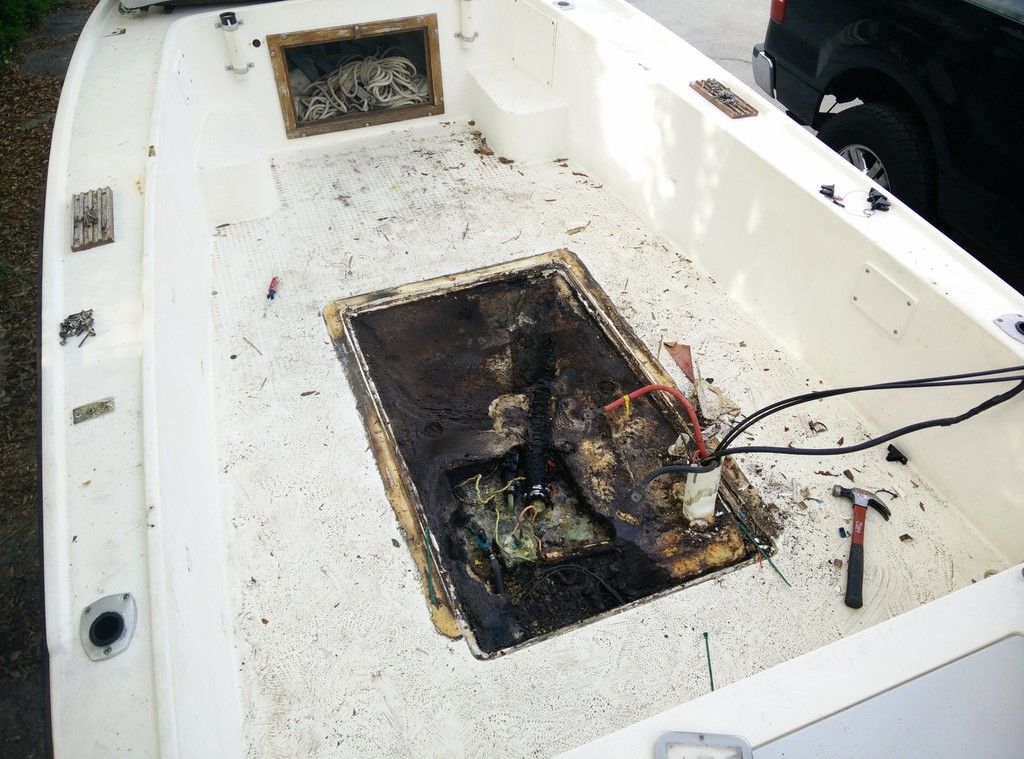 This worked very well by the way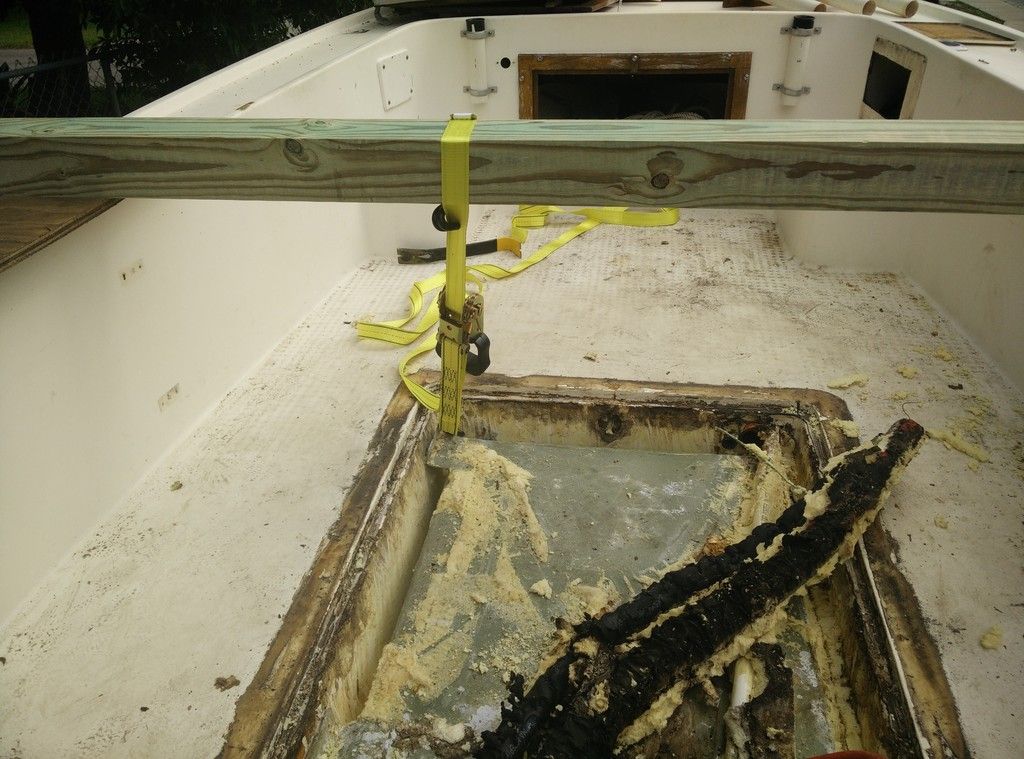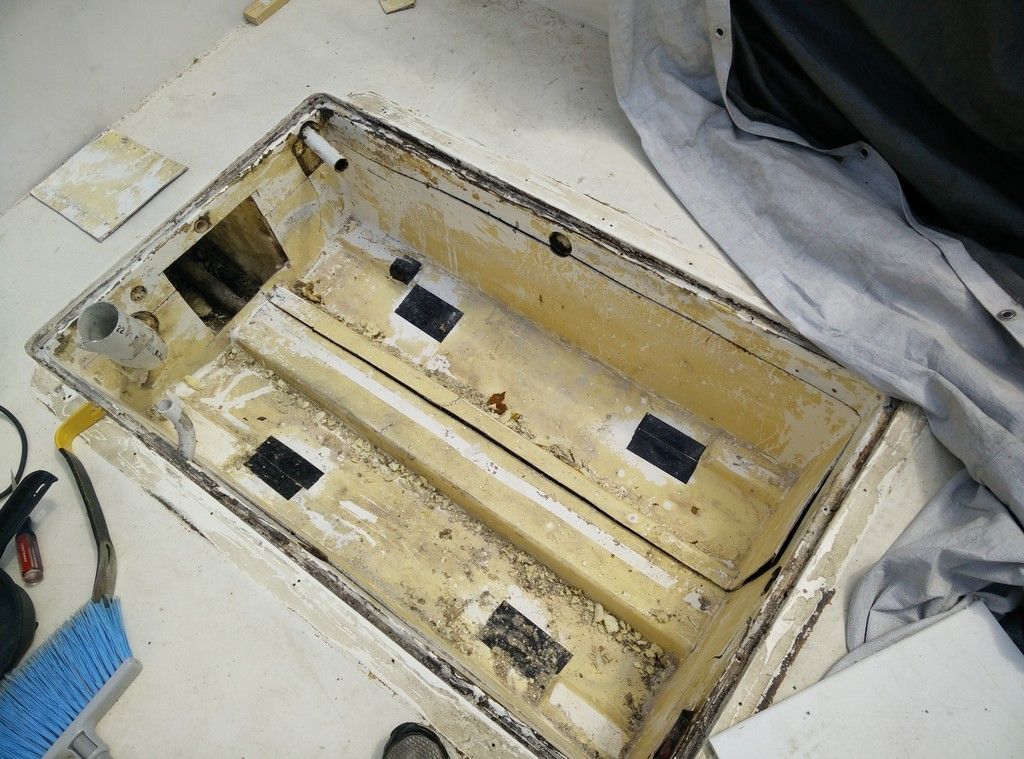 This is the stringer section I'm talking about
-ruli00