I borrowed an engine stand from mist-Oprtuna-t but couldn't feel comfortable with my engine mounted on it, especially with it trimmed up and no steering, so the order of the day was to build an engine stand and then finish up the de-rig.
Here is the motor on Matt's engine stand, with the engine lift holding it up....just in case.
On the new stand. Conlin helped me move it to the boat so I could hook up power and lower the trim. This was quite a fiasco since I had to lift the motor up with the stand but it wouldn't clear the garage door so I had to use a ratchet strap to pull the lower unit toward the stand, lower the motor, etc.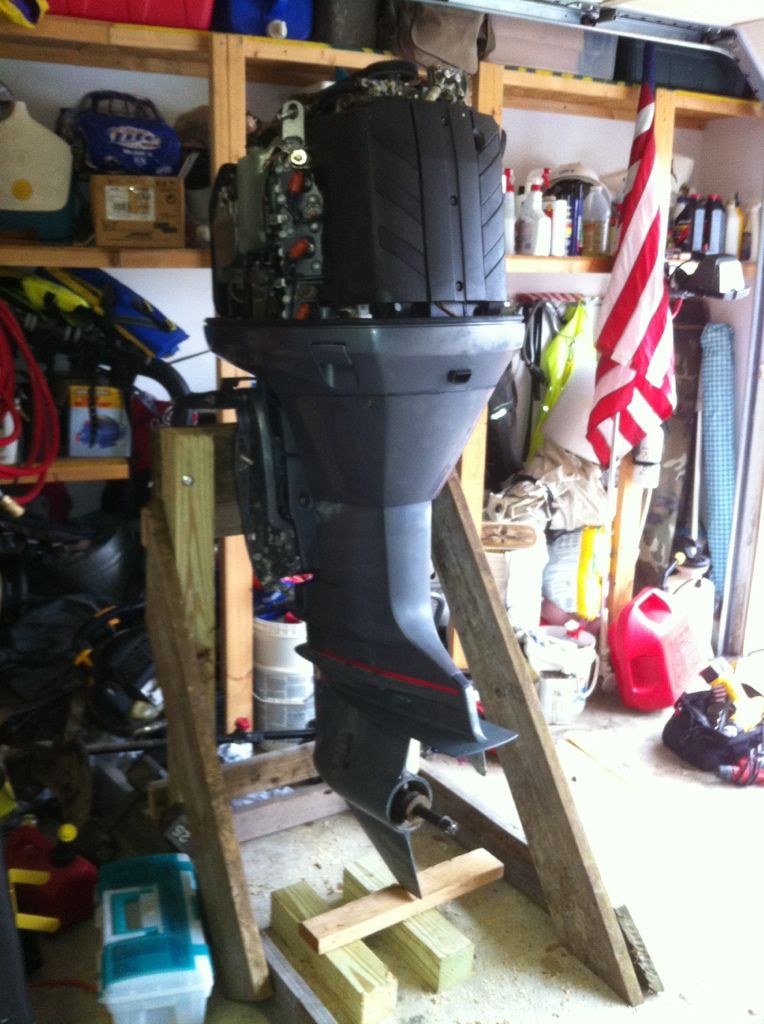 Marked my cuts four inches inside. Looks like it's pretty far in, but pictures look different. Thoughts? I think this is what Mackey, Chuck and Delgado measured.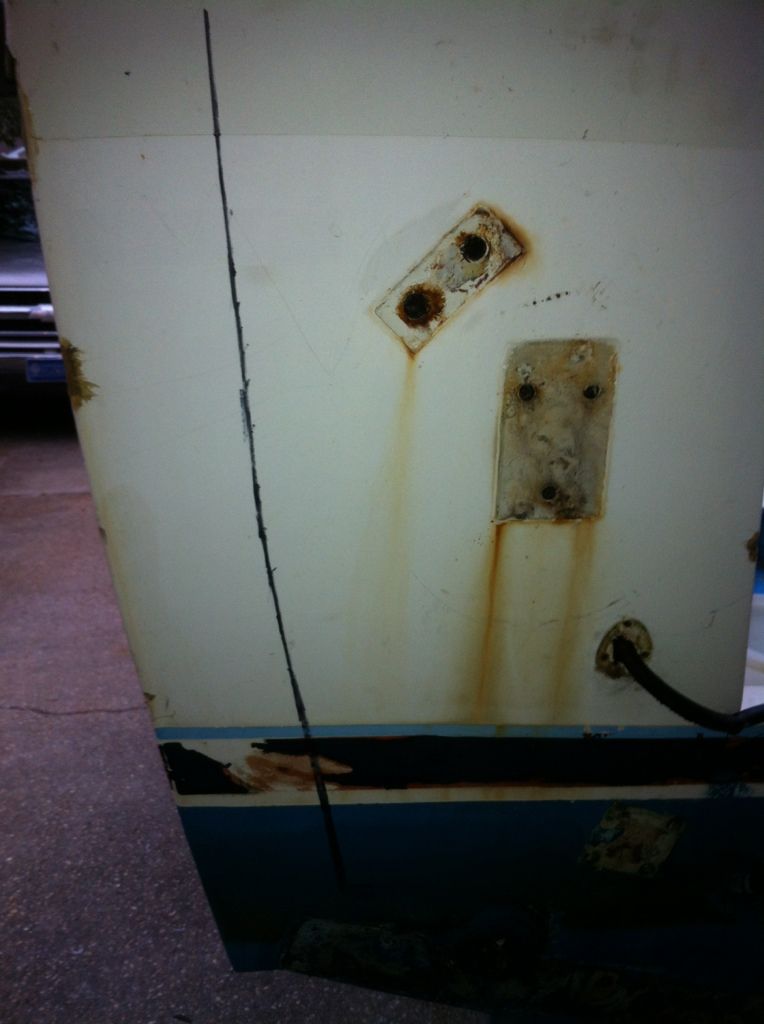 This is the biggest project I've ever done so any opinions, comments, etc are welcome!