My other thread was all over the place, because I wasn't intending a complete rebuild [B)] This is a 1977 17' Mako that will be rebuilt 'from the ground up.' I will be using 3:1 FGCI Lam. Epoxy for the build.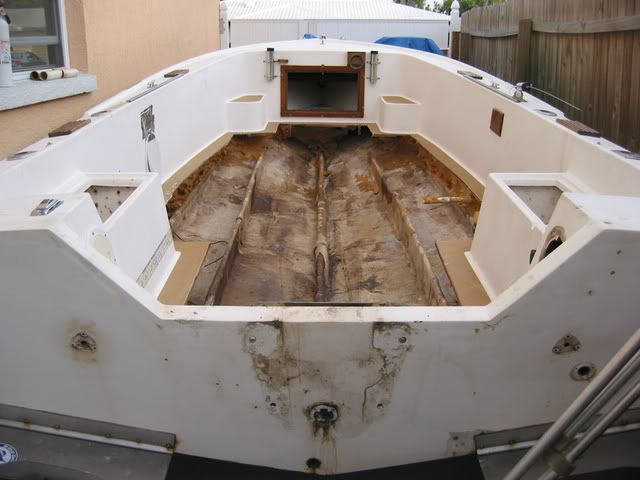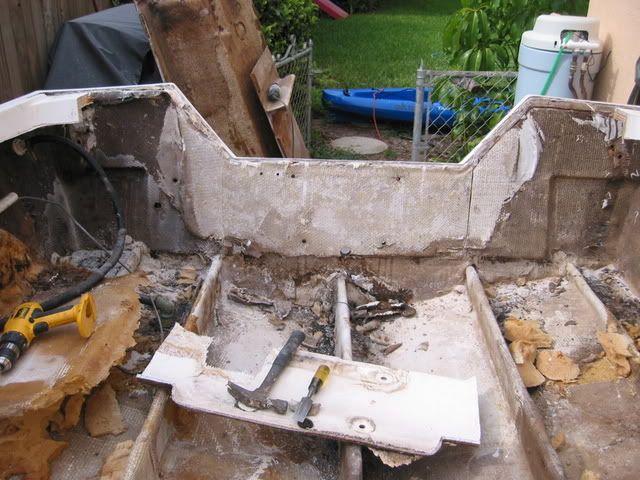 Stringers are all shot - will be replaced with 2" polyurethane foam. I will go with a grid.
Transom was worm food all around the trim tabs and mounting hardware. No sealant! Transom core will be the standard 1.5" of marine grade plywood.
Sole will go on top of the 2" lip with stringer support under - not sure on plywood or nidacore.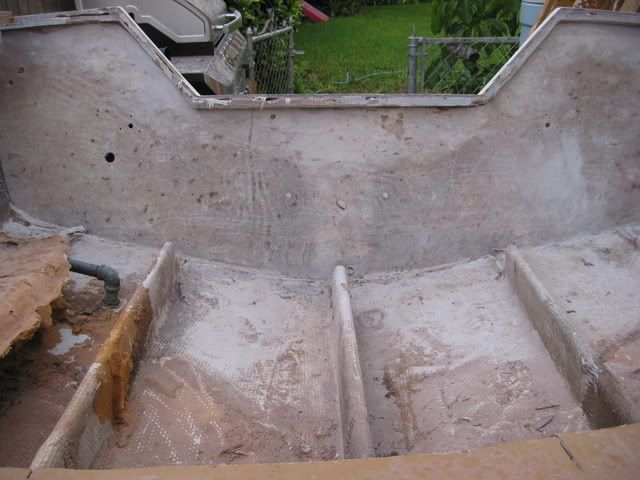 Epoxy fillet followed by tape wet on wet.
I'm picking up the plywood tomorrow. I hope to get it all set this week, so I can put it in this weekend. [
] This is the first time I have used epoxy(on a boat). Wow! I always thought it was hype... I did have 12oz go off to soon [
!]I don't think I did a good job mixing. I need to mix it like I do with rod building. Stupid me![B)]