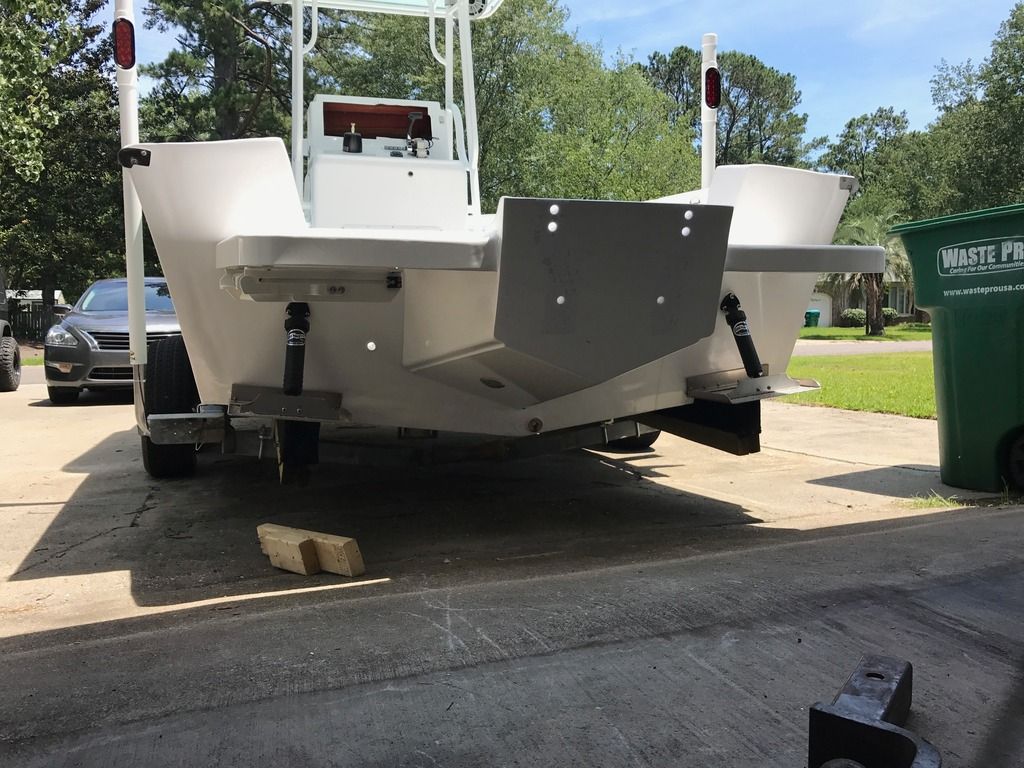 Very similar boat (mine is a '77):
My rear splash well drain holes are 12" above the bottom of the hull (lowest point). This is right at the water line. Keep in mind I have a 28" setback flotation bracket with a 25" shaft V6 Mercury two stroke.
I put scuppers over the tubes after the first few times I ran it. The well doesn't hold water when running, but will when I reverse or if 2 or 3 people are standing in the rear of the boat.
Use this information as you will........ And I like where you're going with the transom. I love the look of the solid transom. I wish I felt skilled enough to do it to mine, but I'm very happy with how she turned out overall.