Had a great morning out in lake mi. fished 8 miles out early for salmon and picked up a 14lb king salmon and a 8 lb steelhead trout.
Then switched over to bottom fishing and picked up a 2 man limit on perch with quite a few jumbos.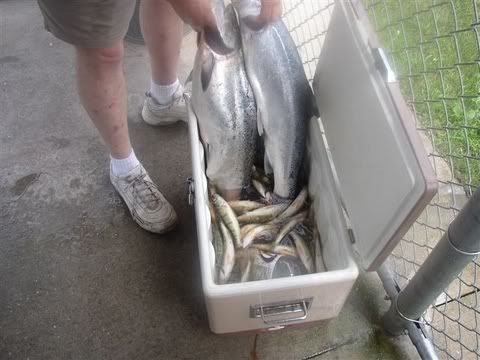 here is a 22 lb king I cought up in Traverse City area last week on vacation.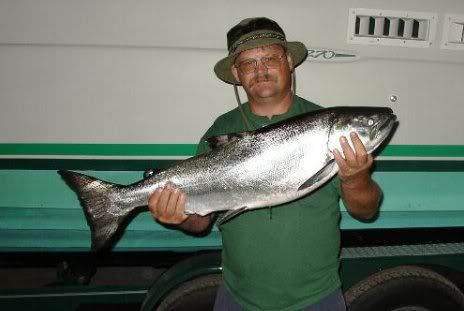 dave