Well the weather man lied to us all weekend. With threaats of rain and wind all weekend many of us wondered if this event was "destin" to fail. But... Us in the north east are used to cloudy crappy weather so we battled on and chose to meet up on Sunday.
My day started by meeting up with my dad to trailer my boat from my house to the ramp ... About 5 mins down the road I found out the hard way why it's so important to tighten the trailer tongue onto the ball of the hitch... Yep you guessed it.. Trailer hopped of the hitch and luckily I was only going about thirty and was able to bring her to an easy stop. Jacked up the trailer quick and got it back on the truck and off to the ramp. Launched the boat and while motoring over to the dock about 1/2 mile away I got a low oil/ water in fuel alarm... Great ...one of those days....i tied up the boat and called Patrick .
Met up with Patrick at the Barn island ramp and our journey began over to sandy island.. Aboard Patrick's boat were Patrick, Patricks wife Alyssa, Patricks brother Zack, my wife Erin, myself and little baby Jackson.
Upon arrival at Sandy island we found Troy and his family and anchored up.
Later on Kevin and Tracy showed up aboard the 25' mako "Glory days" and Lloyd should up with Joe ( best dog ever!!) aboard his '75 20' classic, and a tad bit later the Char-ka--tack a 2000 Mako bay shark joined the fun!
So in total there were about 18 of us, on 5 boats.
Drank some adult beverages, chatted with new friends, played some horse shoes and enjoyed a beautiful day on the water and beach!
Troy and Zack went out fishing with Troys boys and they even caught some fish..a bonus for such a great day!
Thanks all who showed up and made this first annual event possible!
Below are some pics from the day. Please post up any that you have!!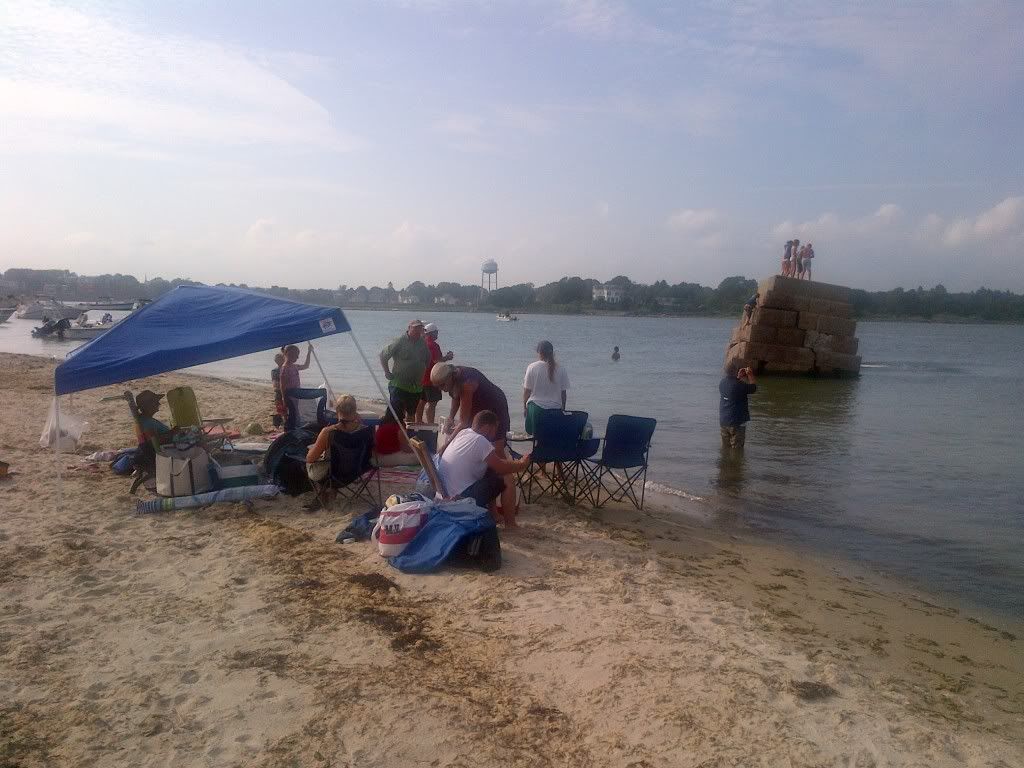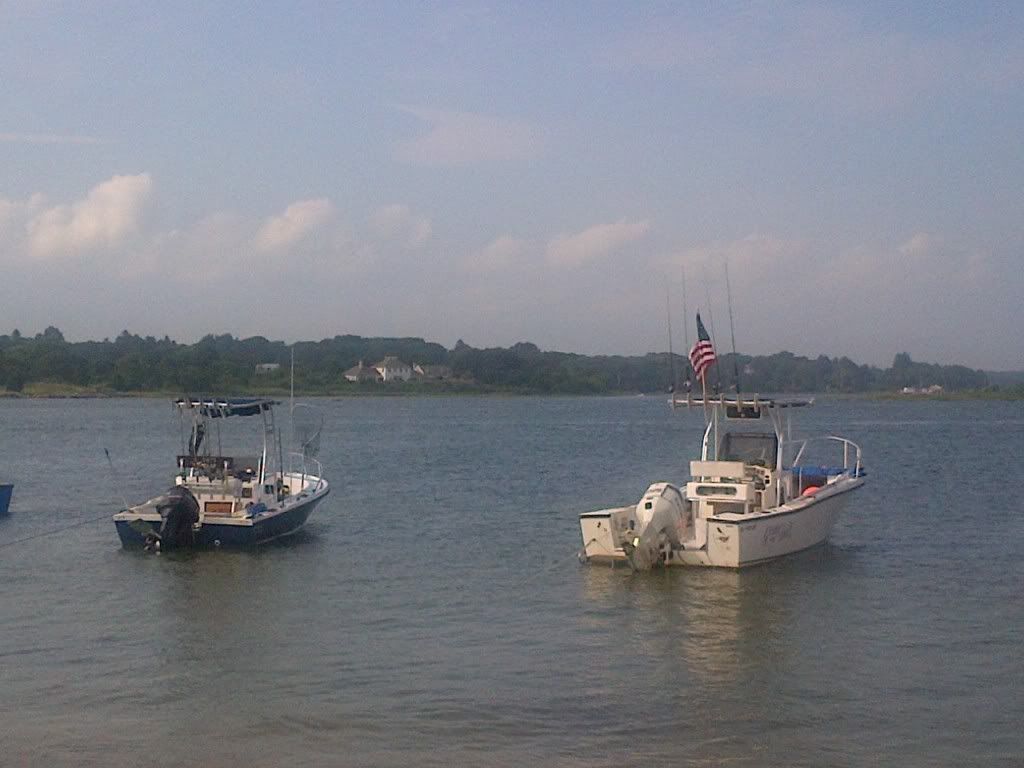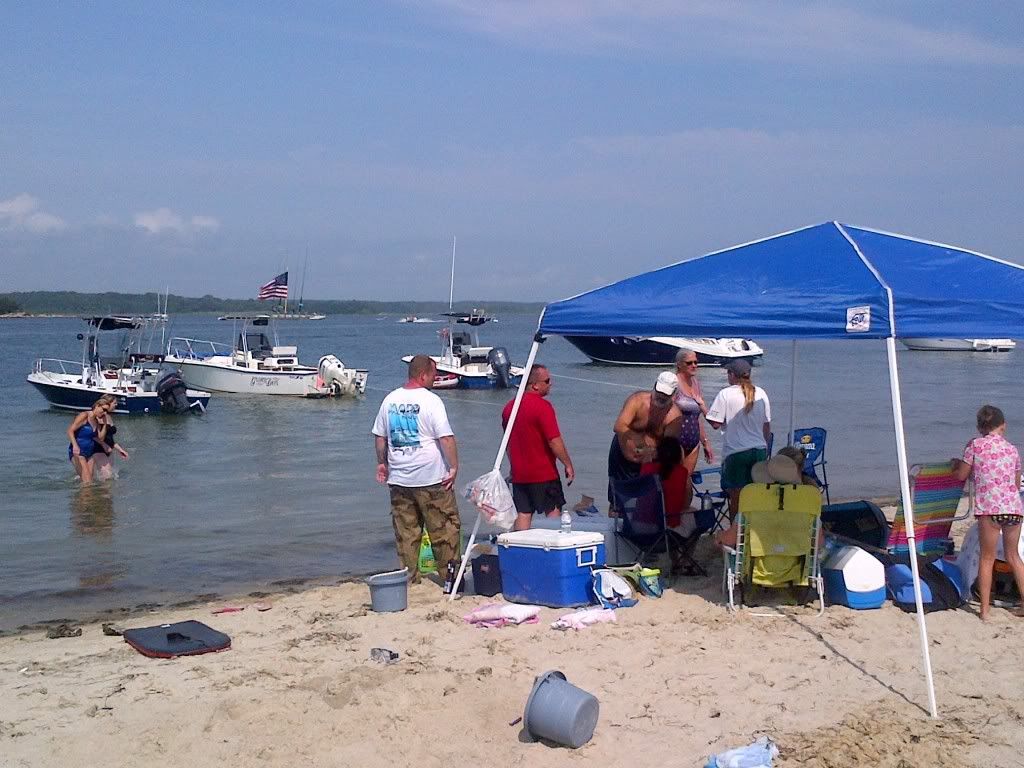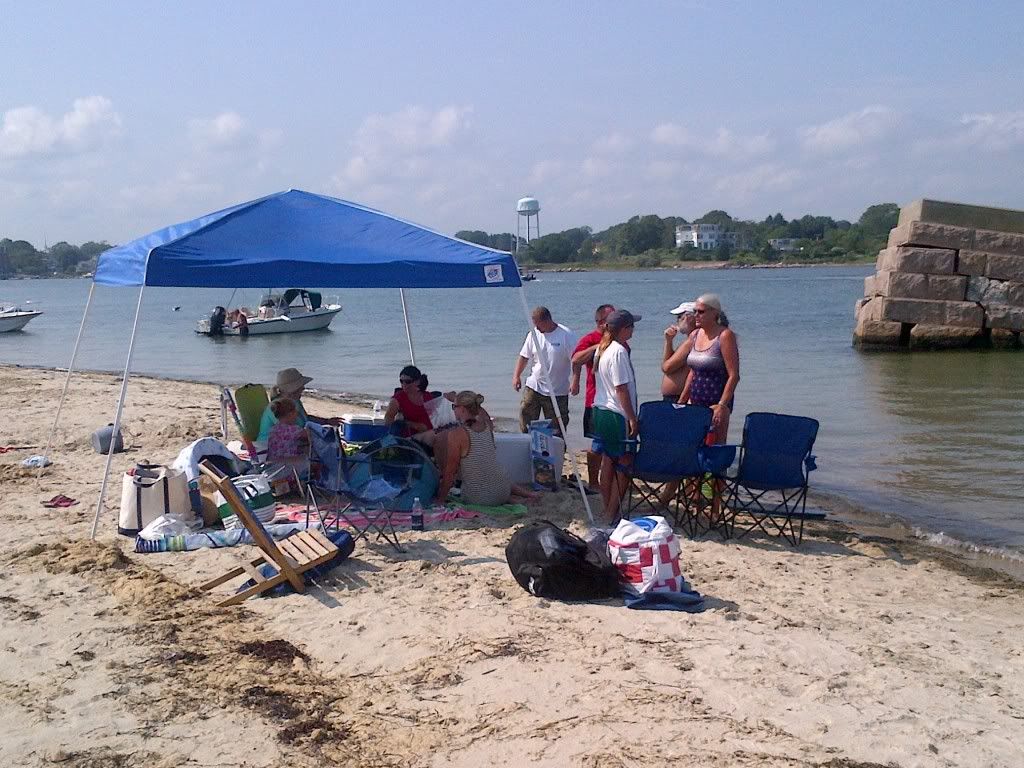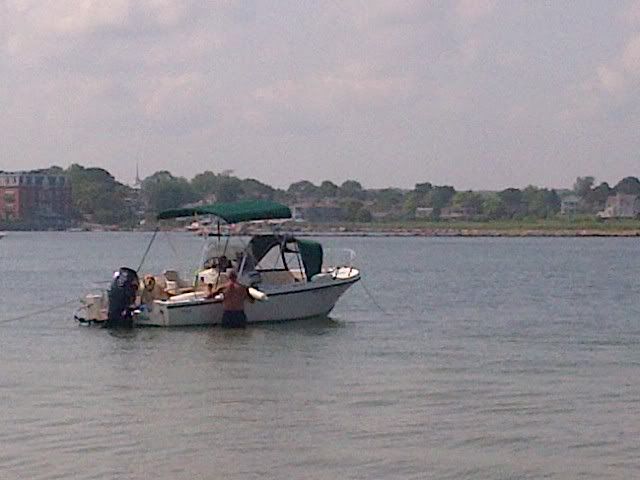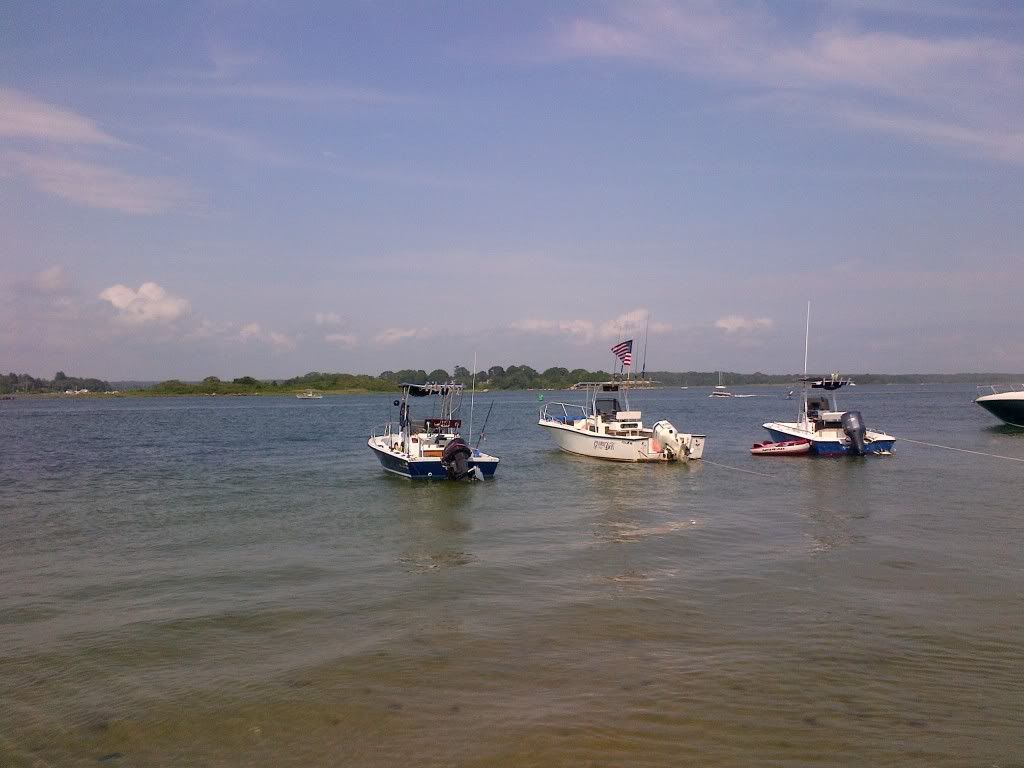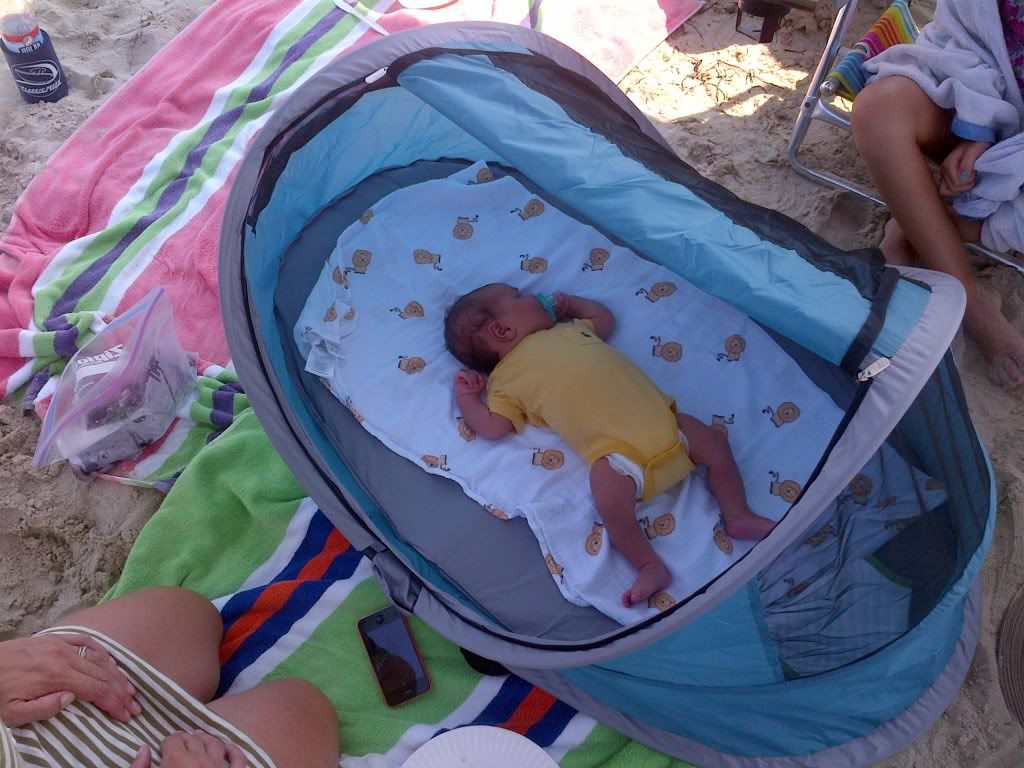 Sorry for the crappy pics... I went to take pics with the real camera and the battery was dead.. So black berry pics it is....hopefully someone will have more and some better ones..
Thanks again all!!!
Great times!
Chris