This year has been my best yet - even though I did best fishing in '07. The boys are getting older and easier, we are getting more familiar/comfortable with the area, we had a great location (condo), and were part of best turn out ever. It was great seeing all the regulars and really enjoyed meeting many others for the 1st time. I hope to see everyone back next year + more.
I got some really cool pics of all the Mako's beached at the point, but you have already seen some and I suspect there are more to come better than mine. I hung out a bunch and drank plenty of beer but we did actually catch a few fish...
This is actually Beth's but she didn't want pic taken/posted in suit [}
]. It was actually entertaining watching...she was begging for help as I refused and threatened not to let go of new rod n reel all while laughing [
]. Last years king was ~6lbs bigger but was 1st caught and on a 330, she caught this after several bonito and a spanish and it was caught on spinning reel.
Right before I lost out largest fish of the tourney - a king in the 15lb-20lb range [B)].
Jack made in the shade at the point
Family playing @ point (stole pic from Allen)
Looking south from balcony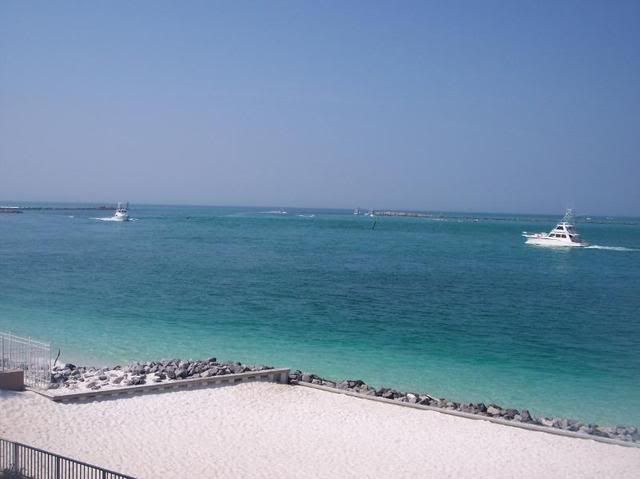 Looking north from balcony
All morning we heard the roar of diesel engines heading in and out the pass [8D].
Me and the boys on Father's Day...I obviously hadn't informed we were about to head home [V]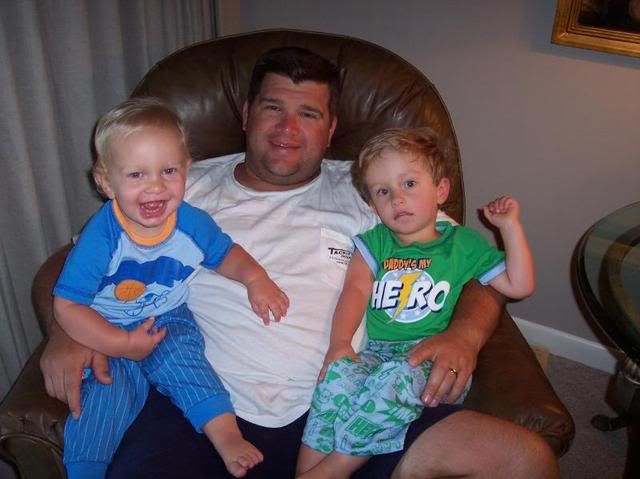 check out Connor's PJ's [
]
Another re post - I stole from David b/c I really like...
And I like this shot of my ole girl.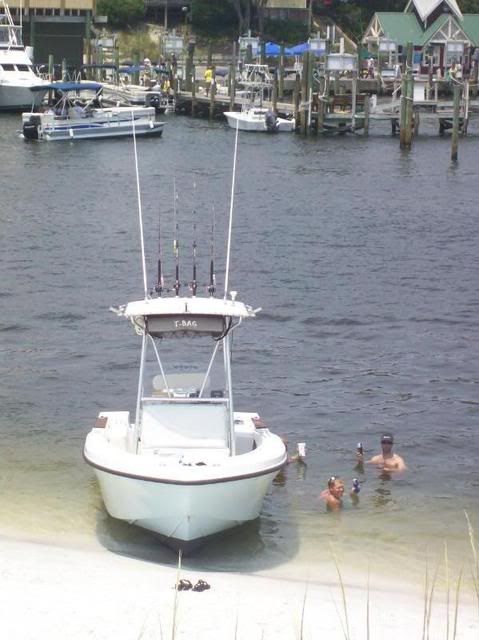 Again had a blast hanging with everyone and missed a few this year. Ed and Allen, had a blast and Connor said to tell you ROLL TIDE! David I hope you make it back with TC in tow and stop and get Thadeus and Darryl on your way. Troy...good thing you live so far away because Jack is already smitten. Tim I felt like I already knew and glad you could make it. Etc, etc, etc...