1st off we had an absolute blast and can't wait until next year. It was great seeing many again this year and meeting new people especially meeting the Michigan Boys (what will we call once moved to Ohio?) and Ob1jeeper. With that said there are a lot of guys not far from Destin I will be planning to meet next year...jcthornhill, Stroken, spk217, Seaplane1978, emaier, divinrob, 1980mako, etc...
Now for our 2008 Funament...
We Celebrated our 10yr Wedding Anniversary at this years 4th annual Funament - means lots of time with the Missus and grandma helps with babies. Last year we went 30+ miles offshore and won bottom slam, but this years plans were a bit different. Friday was only definite planned fishing day and crew consisted of me and the missus with grandma at condo with 2 rowdy youngens. We were gonna check the near shore action. We get ~1 mile out of Destin Pass and I give up the helm and attempt to get lines out. 1st line to go out had speck rig with plans for bait and before I could even grab 2nd rod to go out hooked up with double hard tails - go in livewell in case plans change. I didn't want to play with little trash all day so we head out a few more miles and I put out a full spread for only time - artificial eel, Mann's stretch 25, and 2 king dusters with dead cigar minnows. That lasted a couple minutes before 2 lines screaming at the same time [8D]. I eventually give up on trolling 4 b/c never get opportunity to get 4 in the water. We had a blast and caught a
ton
of fish in just a few hours - kings, spanish, and bonito. We only kept 2 kings, the largest 2, b/c we wanted to weigh in fish and every year I make king balls for family youngens. Before we head in I get on the bow and get missus to put me in school of bonito for a little fun with lighter tackle [8D] - had a BLAST! We ended up with 2 trophies...1st "1st Fish Weighed" had to get back to babies and 2nd (on anniversary [
] ) the missus got "Largest Fish" Ladies Division with a Whooping 13+lb'er.
Heading out the Pass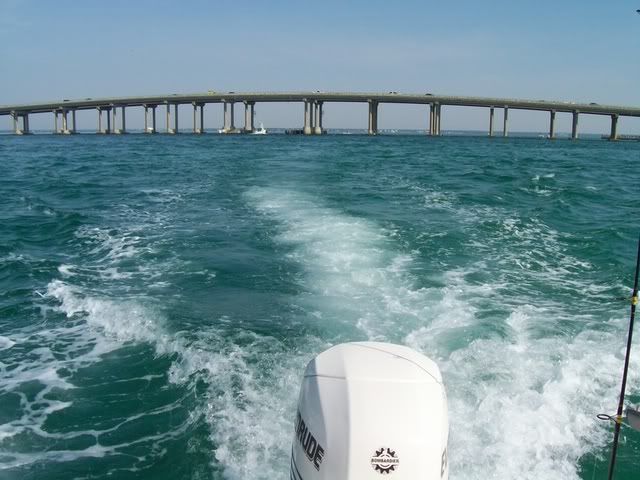 Only time 4 lines out
My wife claims to not like beer[:wink:]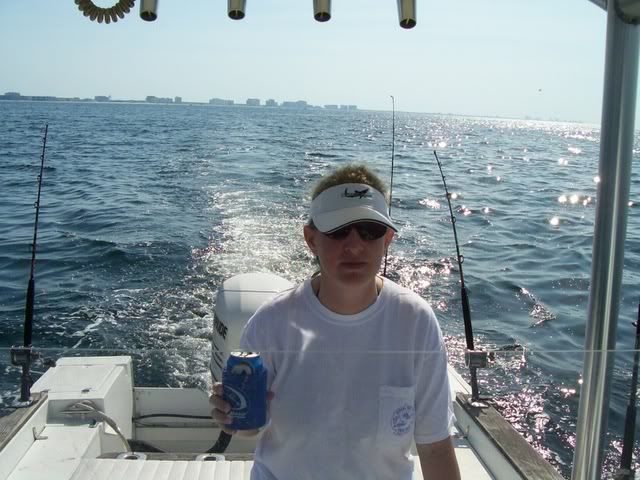 Light action bonito fun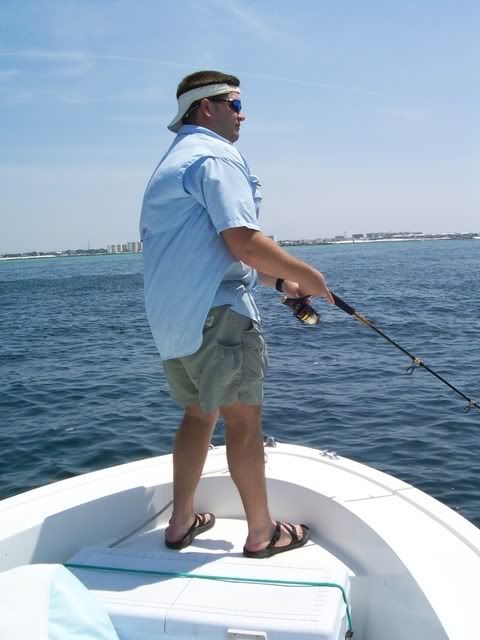 It does happen...bloody decks on Accountability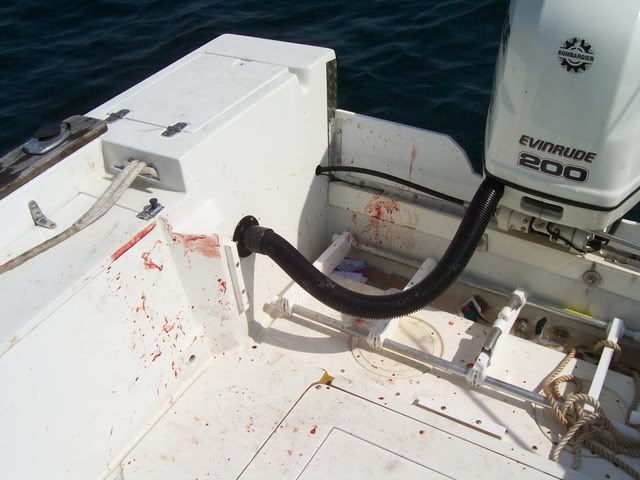 Taking a breather on the E-SeaRider...with all the fish we caught and and 1st mate that liked to reel and watch only...this break was needed and deserved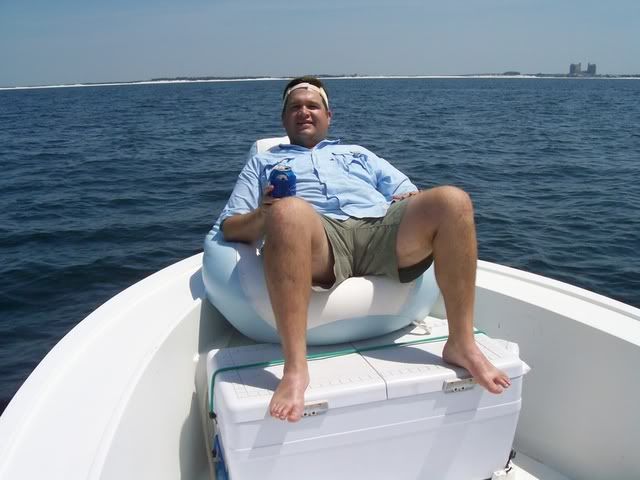 The keepers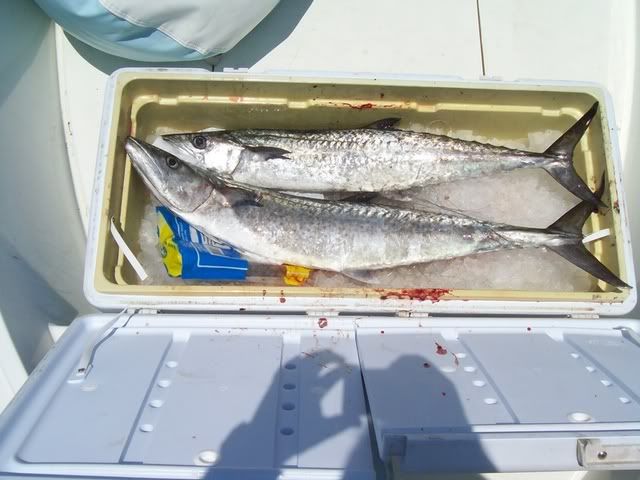 The winner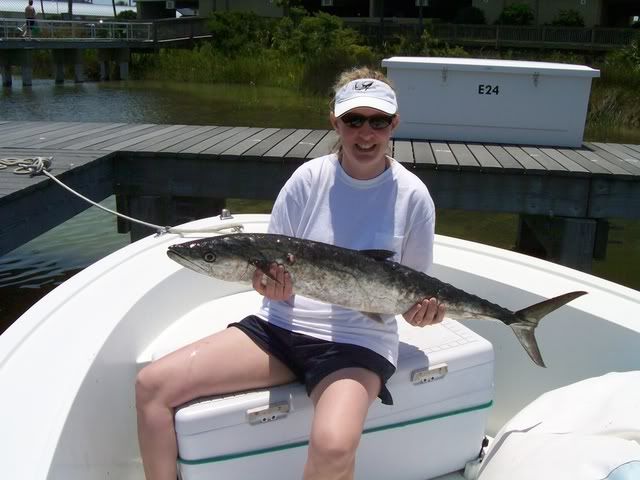 Resting/swimming at point before going back to babies (only boat there early afternoon Friday [
])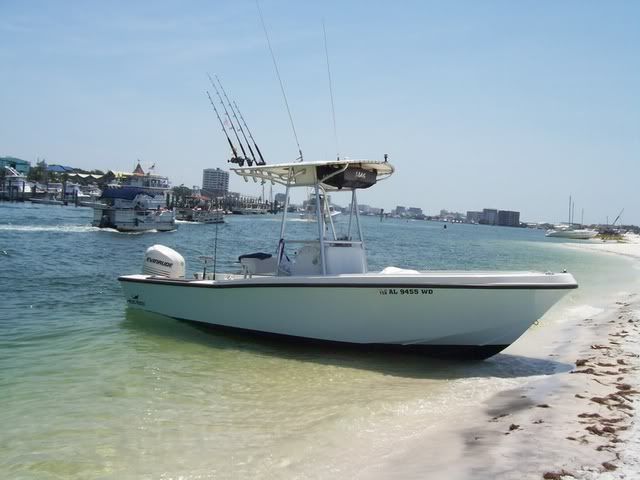 We did get to hang with RudeAttitude and Adam, passed Ring bad timing, Saturday afternoon at the point but forgot to take any pics. Hang time at the point and nap time with for the boys was very conflicting [}
].
Connor checking out the catch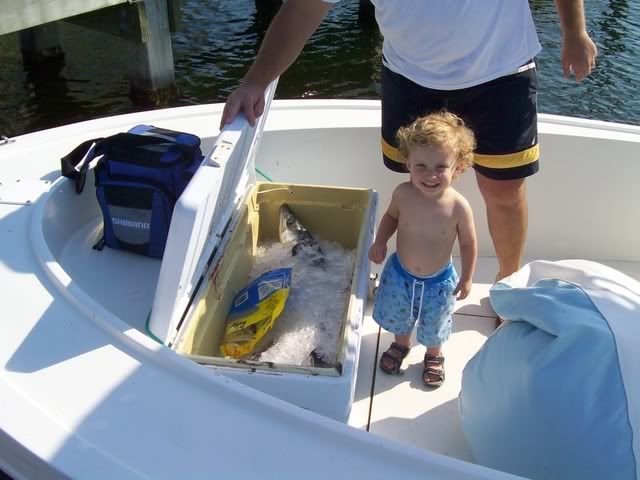 Check out my slip mate for the trip...


She is absolutely unbelievable in person.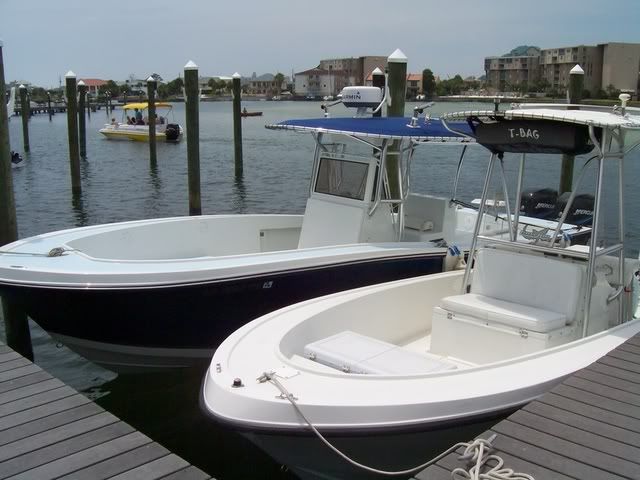 Wind was blowing Saturday and wife celebrated a little too hard Friday [:0][B)] , so we left the boat in slip until afternoon play time and me and the missus enjoyed an 800 feet excursion...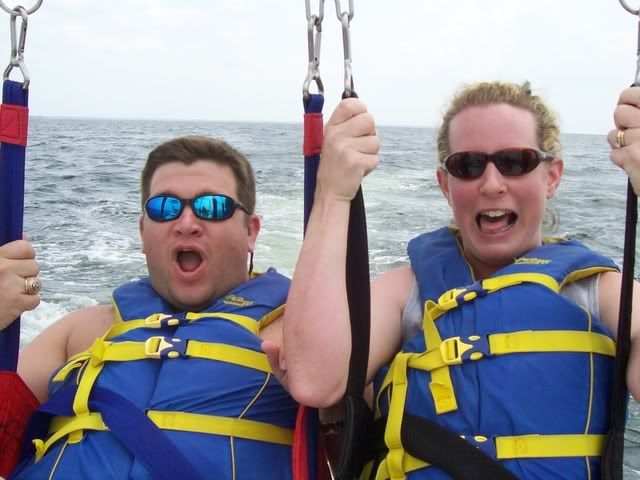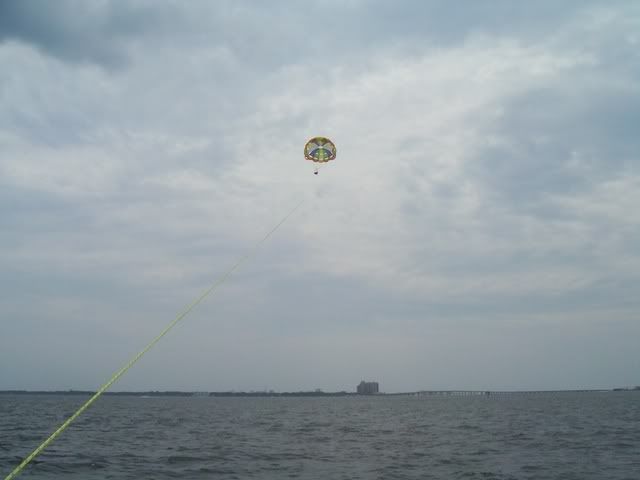 She has always wanted to do and I usually put off because takes too much boat time and $$$, but it was too rough for boat (we were in the bay) and it was anniversary...I gave in.
It was really comforting when after ~70hrs in the water and a few small rains showers when I pulled the plug...not a drop in the bilge[
)][
)].
Thanks Sailor we had a great time and really can't wait until next time. Hopefully next year we will have bigger turn out and as the boys get older we'll have more playing and boat time for the whole family [8D][
].