I can't remember the award categories, maybe Steve can label these:
Adam A., Largest Fish, Junior category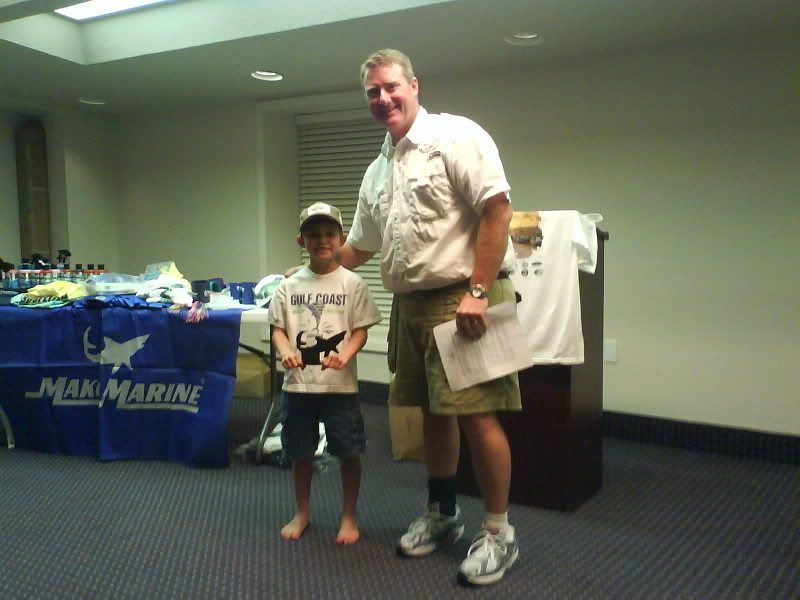 Noah A., Junior Slam
MichiganTim, Oddest fish, Junior category (it was ONLY 1.6 lb's!)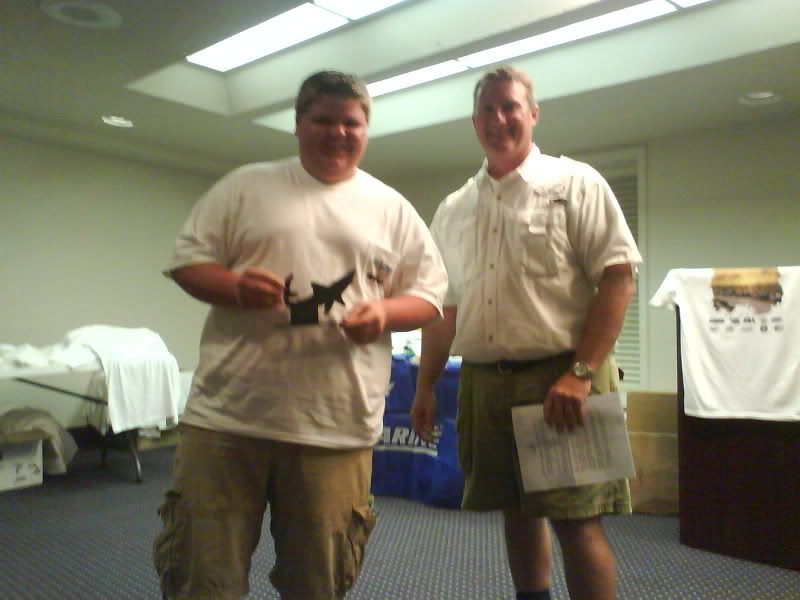 Suzette Morland, Largest Inshore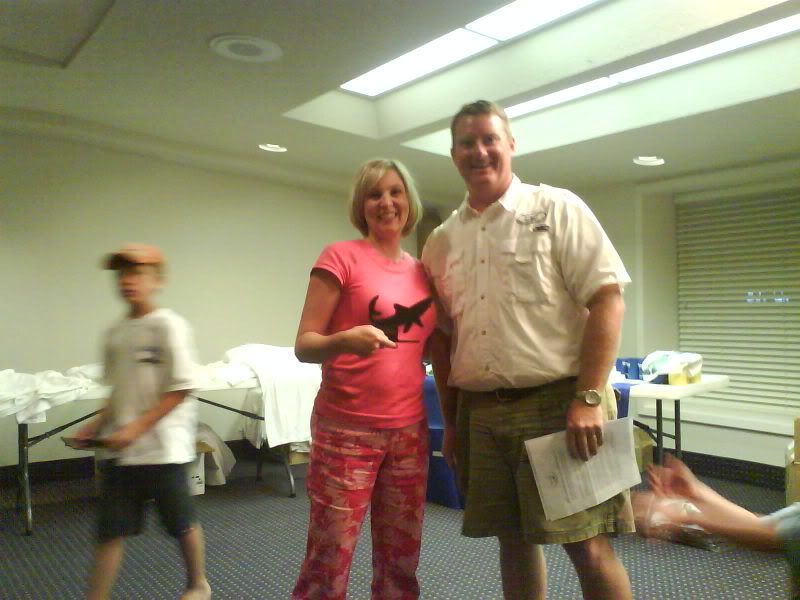 Ryan Miller, Inshore Slam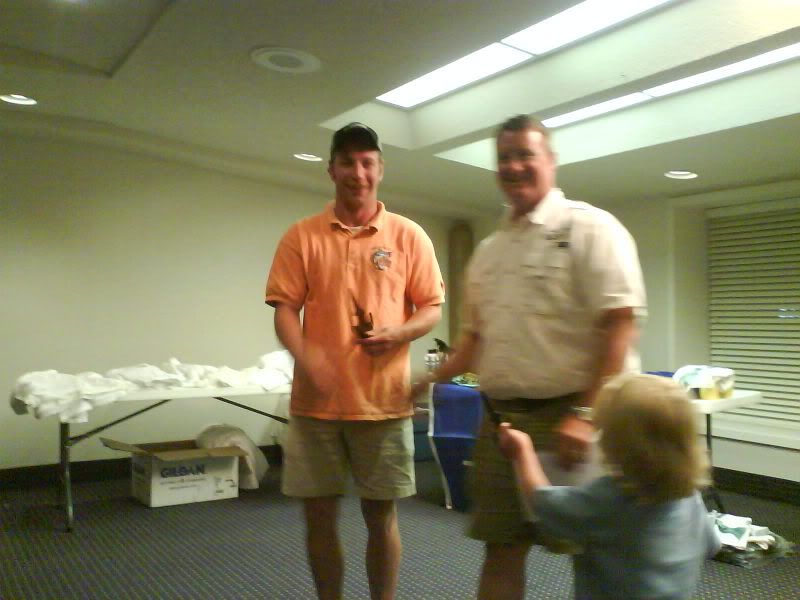 Linda Carter, Oddest Fish Inshore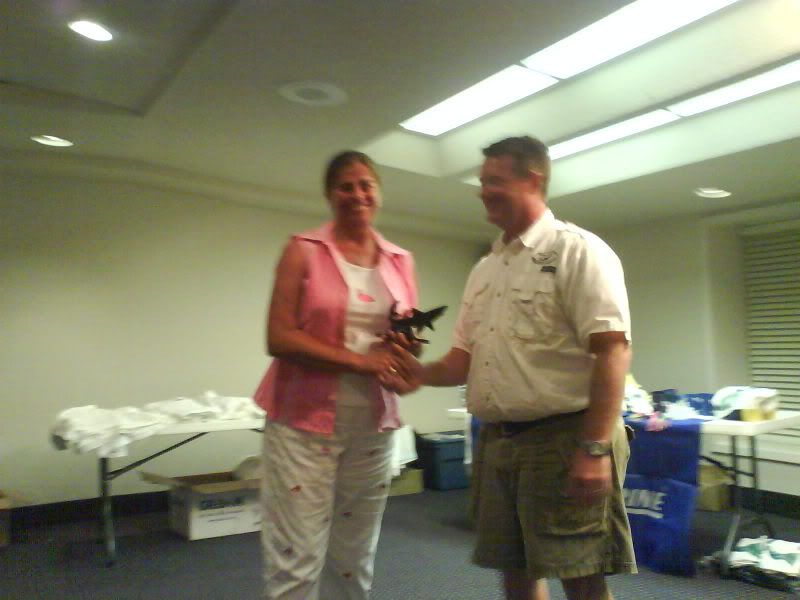 Beth Baldridge, Largest Fish, Ladies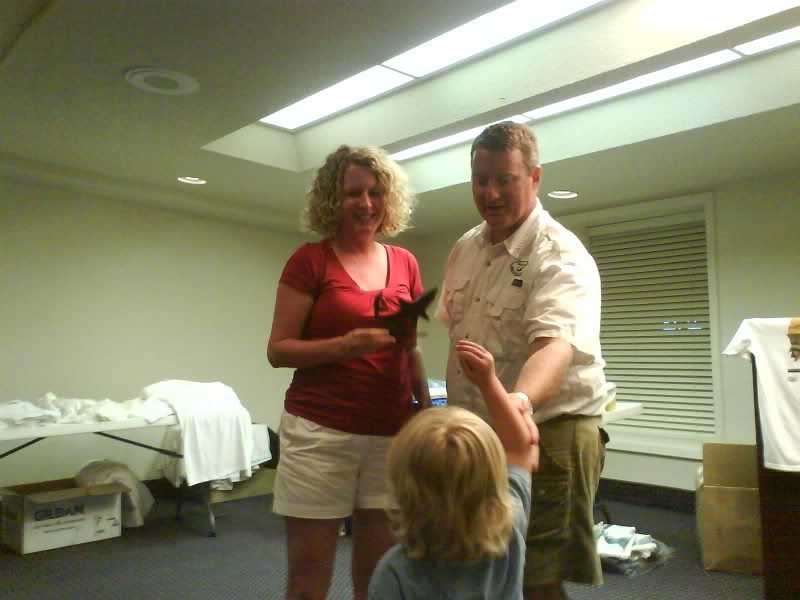 Maggie G., Oddest Fish, Ladies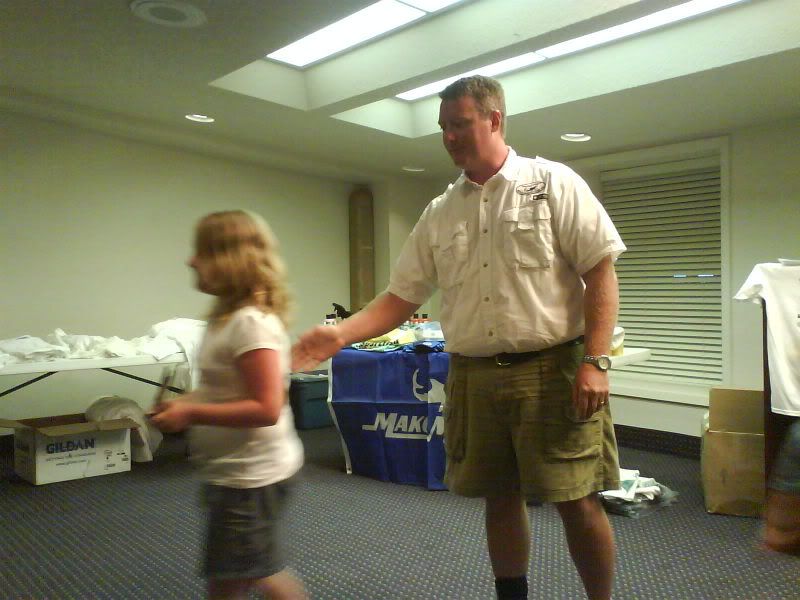 Debbie Sutherland, Offshore Slam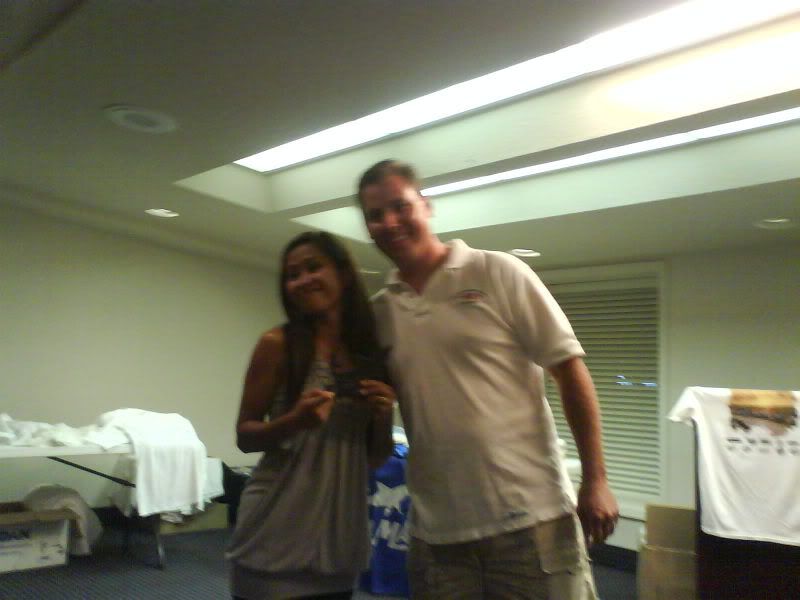 Chris Carter, Oddest Fish, Offshore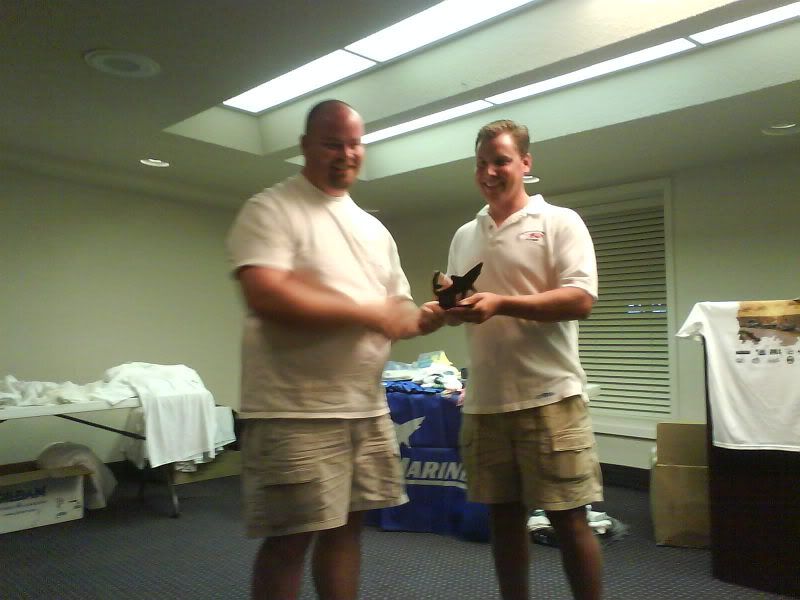 Not pictured, Taylor Hood, Largest Fish Offshore, 70 lb Tarpon.
Ob1Jeeper, Farthest Traveled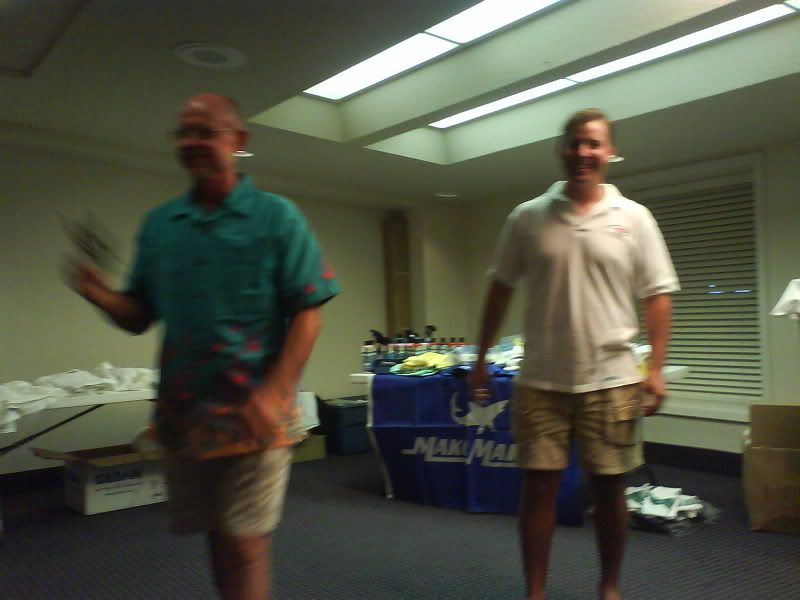 Artie Sutherland, Oldest Boat (1974)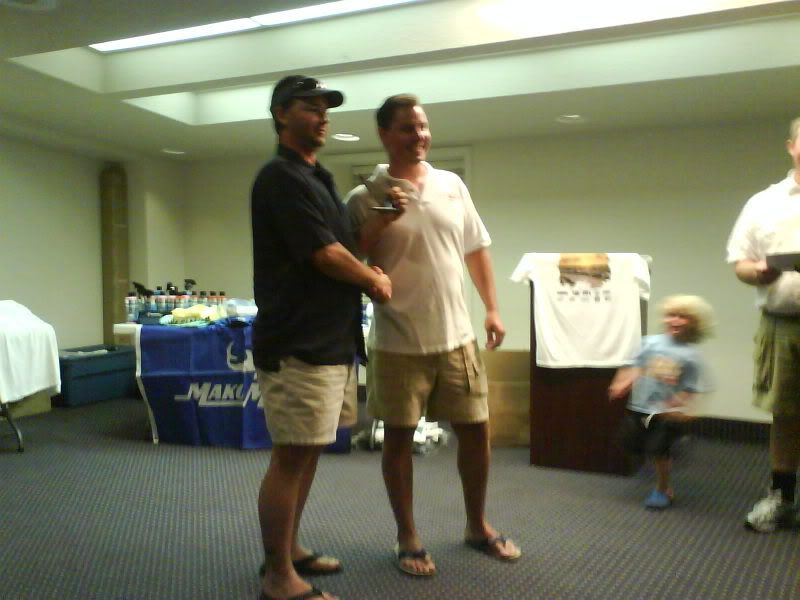 Chuck Baldridge, First Fish Weighed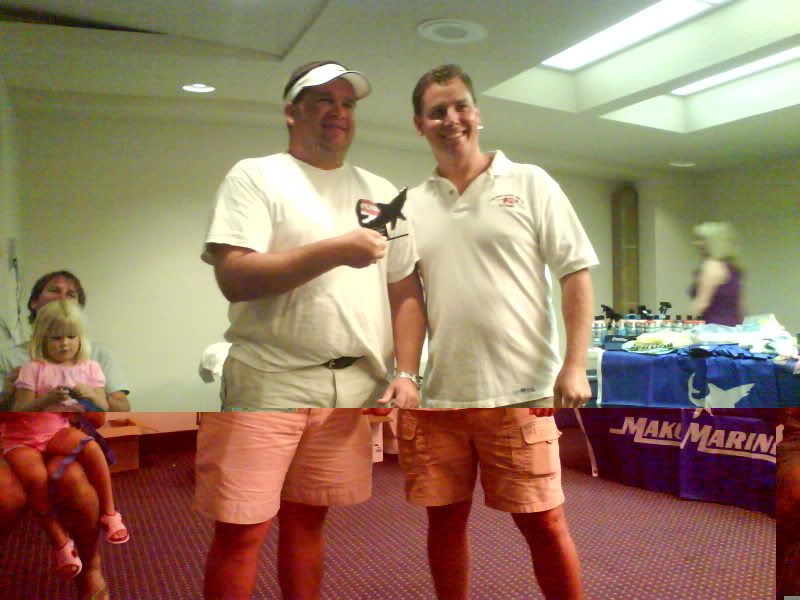 Chris Carter & Family, Sportsman Award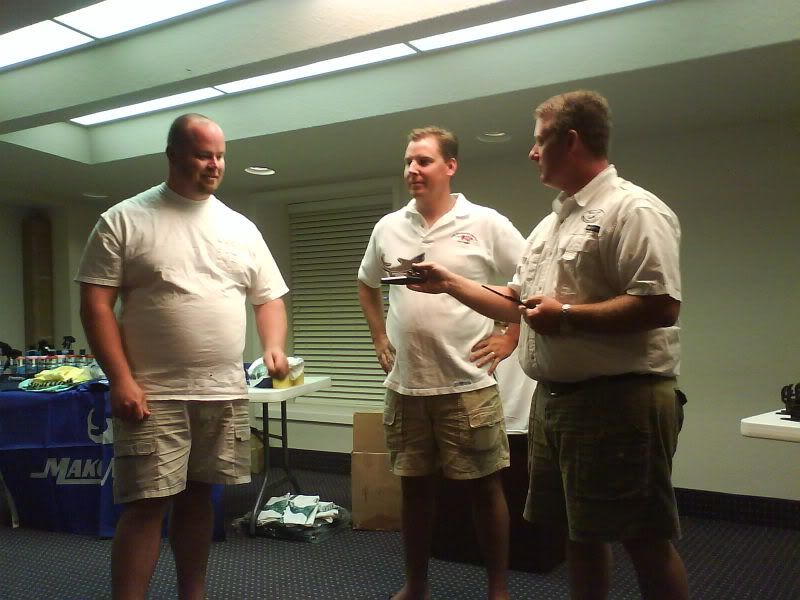 Golden Ring Award, Ryan Miller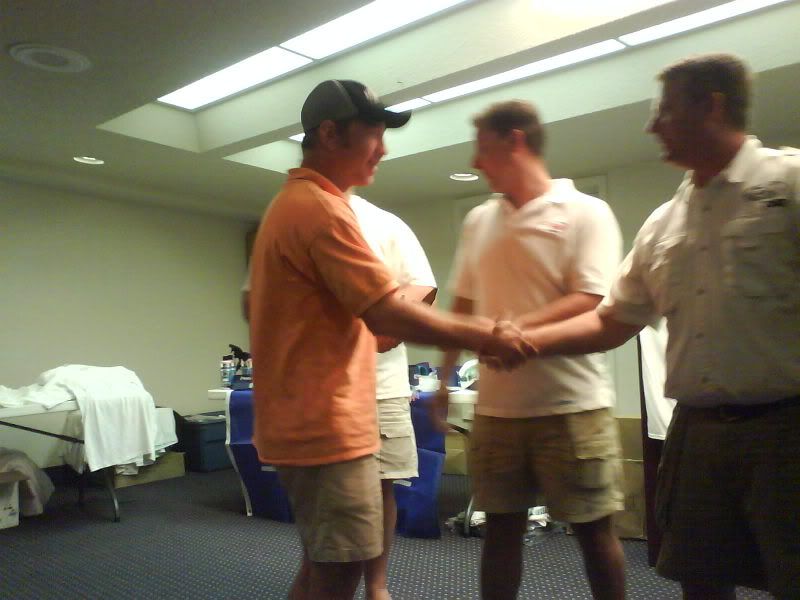 Ryan Miller, Chris Carter, Eddie Ring, Steve Arrowsmith - the Carter clan saved several people who were caught in the current trying to swim to Crab Island. If they had not helped out, two people most likely would have drowned. Ryan broke his Costas during the rescue, so hopefully Costa will hear his story and send him some replacements. Good job guys!!!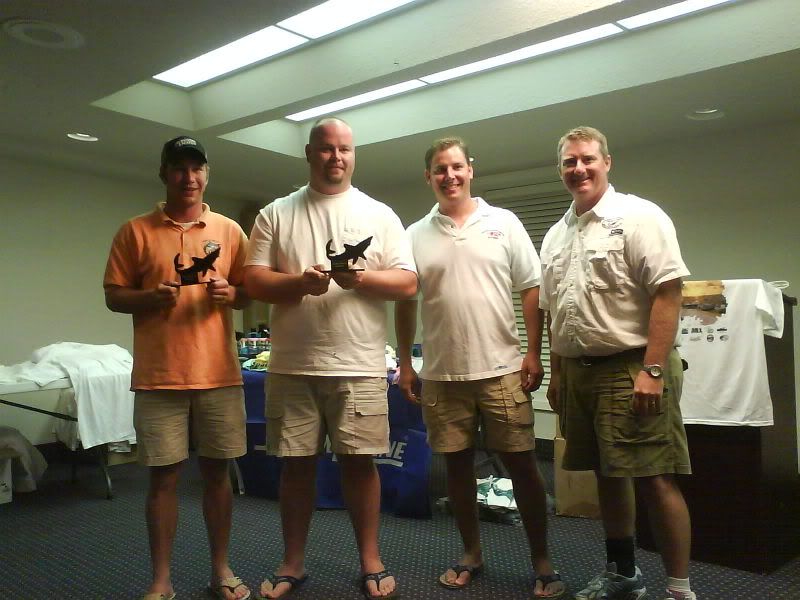 Chucks son, "ConnerB"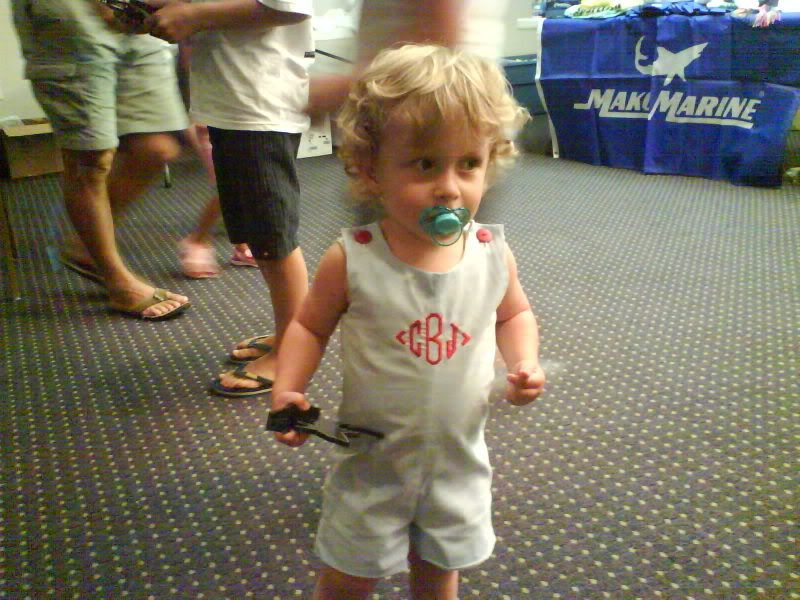 Ringleader with his and Makomydays daugther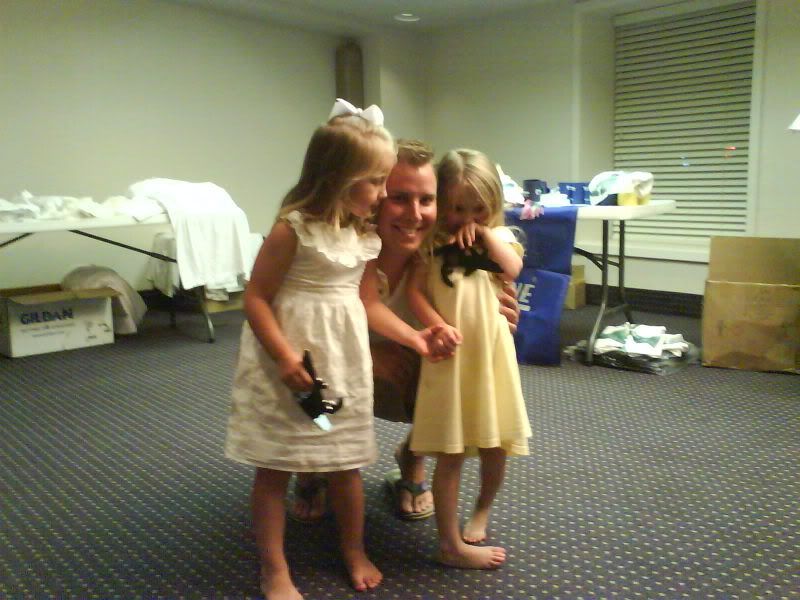 Baby Carter receiving his Top Angler award - all young anglers received an award this year!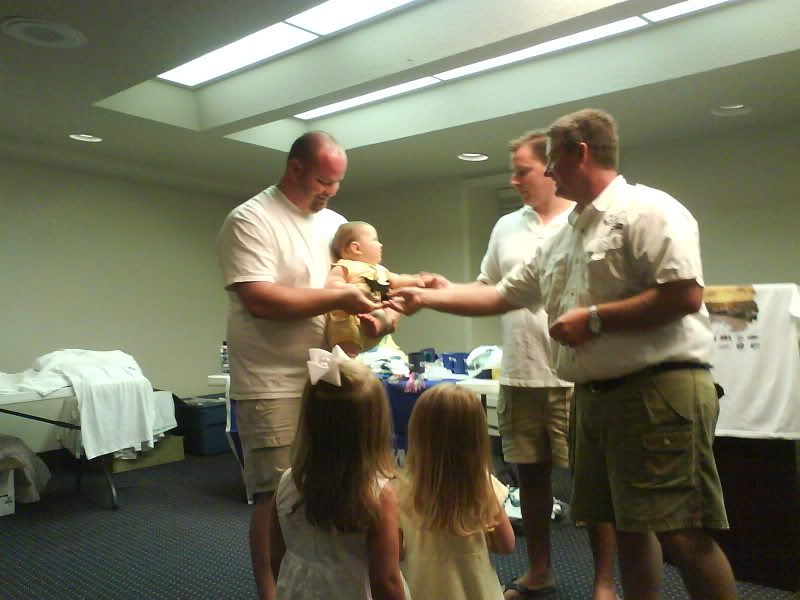 When you tell the person trying to figure out who has won each category, that you caught the ugliest, smallest, strangest looking fish called a Rockfish, you win the "Fish that most looks like Eddie Ring" Award!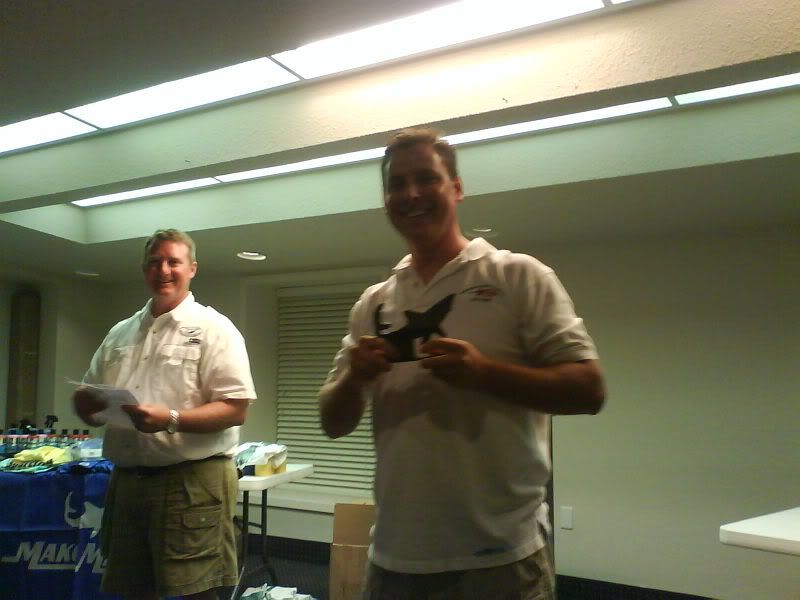 Debbie with $124 from the 50/25/25 drawing!!!